With many sports complexes featuring softball fields, SPG narrows it down to five of the best bigger venues in the region
While winter looms over the Midwest, event planners are actively looking to the warmer months ahead to plan out their softball tournaments. Keeping in mind the number of fields available, conveniences, amenities and more, planners have it tough to pick the right one. Stretching across five different states, these are five of the best facilities with a strong dedication to softball.
Crown Point Sportsplex — Crown Point, Indiana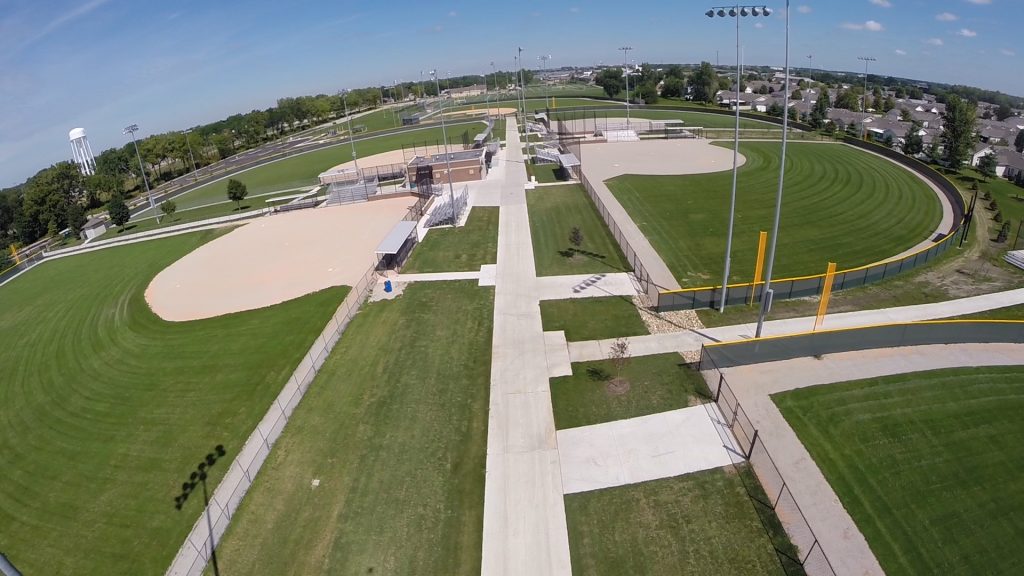 Located along the South Shore in Indiana, southeast of Hammond, Crown Point Sportsplex is ideal for softball tournaments. Featuring 95 acres for multi-use outdoor sports and events, the facility has 10 lighted natural grass fields. A championship field with stadium seating is also on-site, great for closing out tourneys with a bang.
There are many notable upcoming softball tourneys at Crown Point Sportsplex. First up is the Pre-season Championships in early April, as well as the Super Regional in late May. Getting to Crown Point is easy as the facility is conveniently located off I-65.
Lake Shawnee Softball Complex — Topeka, Kansas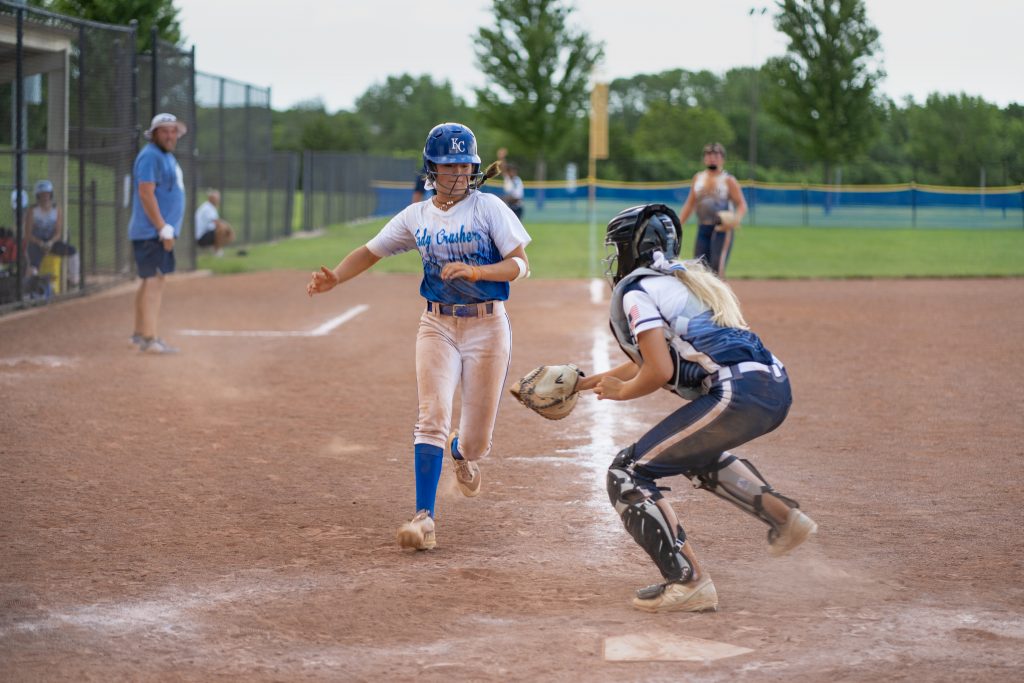 Topeka's state-of-the-art Lake Shawnee Softball Complex is more than just a top-notch softball tournament host. The complex features four fields within close proximity of each other. All four can accommodate players as young as four up to the collegiate level. Each field also has lighting with a 200-foot surrounding fence and a beautiful view of Lake Shawnee.
In addition to the Shawnee County Fastpitch League, the complex also hosts many tournaments such as the upcoming PG Elite Scouting Showcases in March. Lake Shawnee is easy to get to via I-70 both east and west, and is located about 10 minutes from Downtown Topeka,
MercyHealth Sportscore One — Rockford, Illinois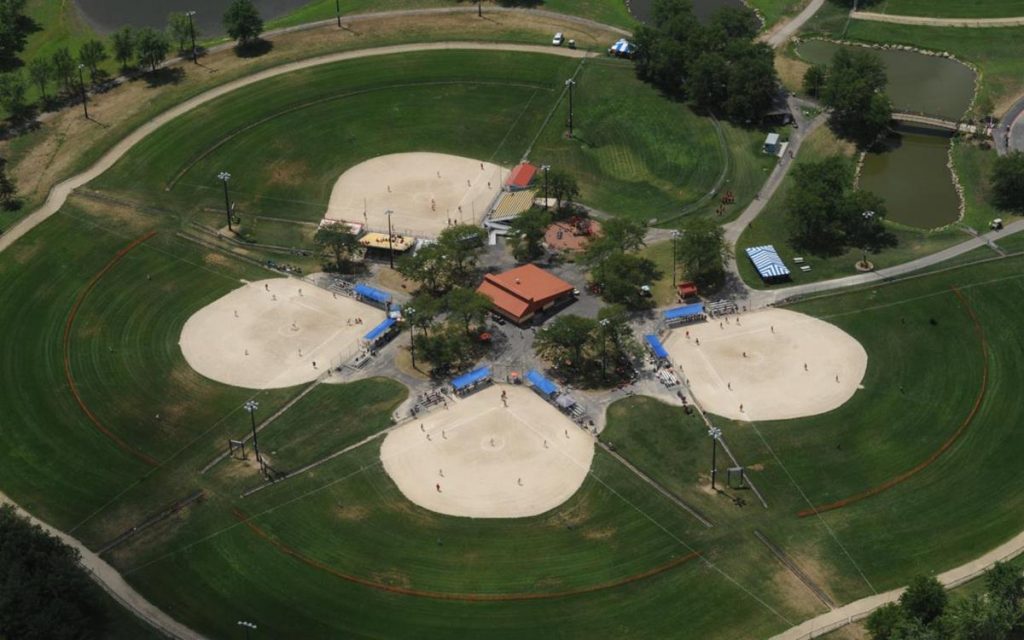 MercyHealth Sportscore One over in Rockford is nationally recognized as one of the premier hosts for softball tournaments. The facility features eight lighted fields, each with fencing at 250 feet, along with bleacher seating. Tourneys at the facility are abundant with North American Fastpitch Association events frequently played.
Spanning 147 acres, there's also plenty to do between games at Sportscore One, with two playgrounds and recreational activities such as fishing and boating. Located just a few minutes north of Downtown Rockford, those traveling from further out can get there via I-90.
Shawnee Park Sports Complex — Cape Girardeau, Missouri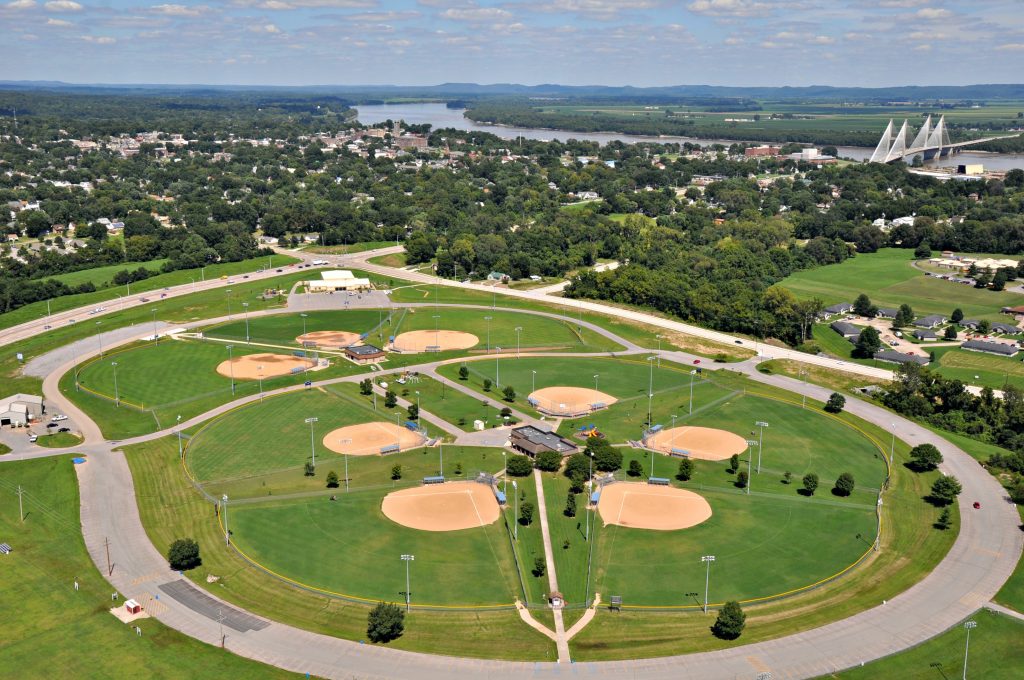 Part of Cape Girardeau Parks & Rec, Shawnee Park Sports Complex is one of the largest youth and adult outdoor sports venues in the Midwest. The facility features six regulation-sized lighted softball fields with 300-foot fences. Shawnee has hosted a number of top-notch tournaments, including USSSA Girls Fastpitch and USA Coed State Slowpitch events.
There's also plenty of fun to be had between games as Shawnee is within close proximity to a conservation center and aquatic center. Getting there is an easy scenic drive south of St. Louis along I-55, adjacent to the beautiful Mississippi River.
TBK Bank Sports Complex — Bettendorf, Iowa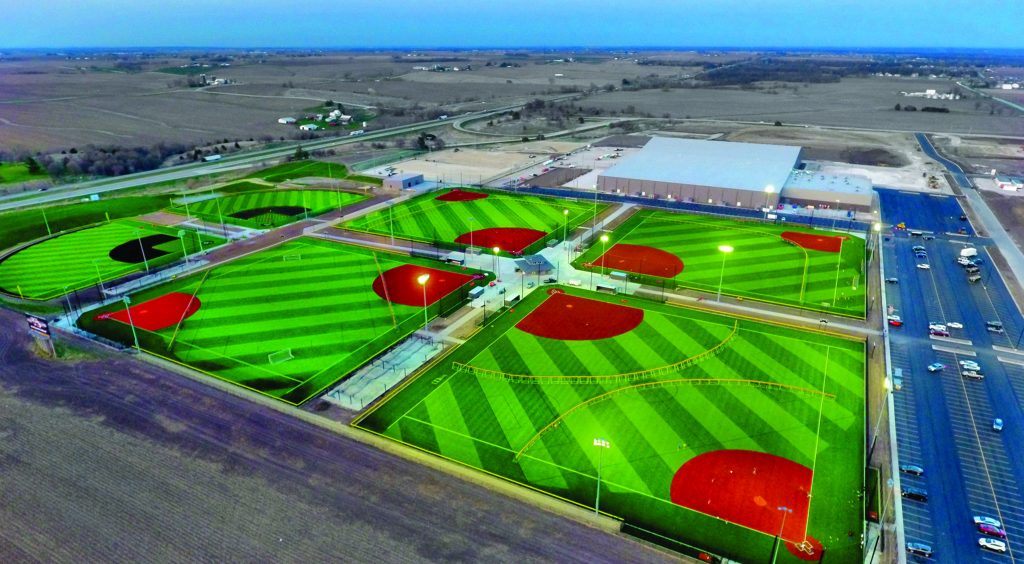 Located in Bettendorf, Iowa, part of the Quad Cities, TBK Bank Sports Complex serves as a top choice for softball in the Midwest. The complex features 10 fields perfect for softball, as well as two additional indoor fields that can be used for youth games. Each field features a scoreboard and adjustable bases to fit any age level. Indoor softball tournaments are on the cards for 2022 with plenty of outdoor tourneys to come.
Amenities at TBK Bank Sports Complex are aplenty with 32 bowling lanes, arcade games, two escape rooms, sports bar and restaurant and much more. Located right by I-80, the complex can also be easily reached by connecting from I-74 or I-88.
By Christopher D. Silbernagel
Main photo: Up to bat at Lake Shawnee. Photo by Logan Hildebrand.