SPG covers 7 of the best swimming venues for collegiate athletes, Olympians and more
Swimming continues to dominate as a prominent sport at multiple levels. This doesn't just include serious athletes, but also communities at large, all with different interests, goals and skill levels. SPG has taken into consideration these factors when compiling this list, looking at locations with everyone in mind. Whether you're an aspiring Olympian or just looking to stay fit, these seven premier venues for swimming in the United States are sure to please.
FMC Natatorium at Ty Warner Park — Westmont, Illinois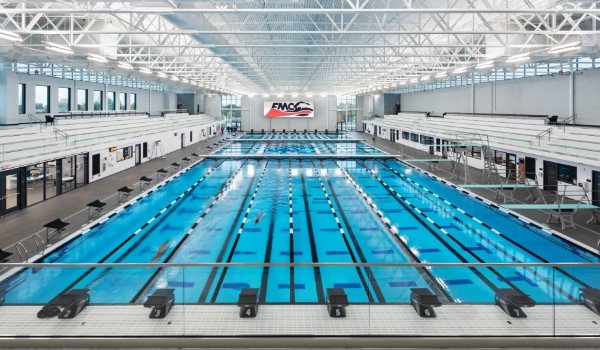 The FMC Natatorium is a state-of-the-art aquatic facility, located at Ty Warner Park in DuPage County. Built for regional and national events, the natatorium features a 50-meter Myrtha Olympic-size competition pool and a 25-yard training pool. Spectator seating is on three sides with a capacity of 1,200. The second floor has a weight room, swim shop, party room and more.
FMC offers swimming lessons, along with a number of programs available to the public. The IHSA Boys Swim and Dive February 25 and 26 is just one of many upcoming events at the venue. FMC is about a 30-minute drive west from Downtown Chicago and can be reached via I-88 from I-290.
Greensboro Aquatic Center — Greensboro, North Carolina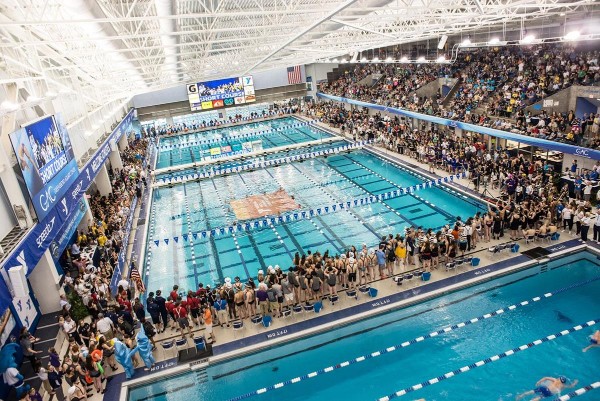 First opened in 2011, the Greensboro Aquatic Center (GAC) is acclaimed for transforming Greensboro into a swimming hot spot. Located on the campus of the Greensboro Coliseum Complex, GAC features a competition pool, warm-up pool and a diving well. Seating capacity is set at 2,500, and outside of major events the facility is open to the public, offering a number of programs for all ages.
GAC regularly hosts high school, NCAA, USA Swimming and Masters swimming events year-round. The facility is conveniently located near the heart of Greensboro. For those traveling from further away, an easy jump from I-40 will get you there. Additionally, GAC is only 15 minutes east of Piedmont Triad International Airport.
Liberty Natatorium — Lynchburg, Virginia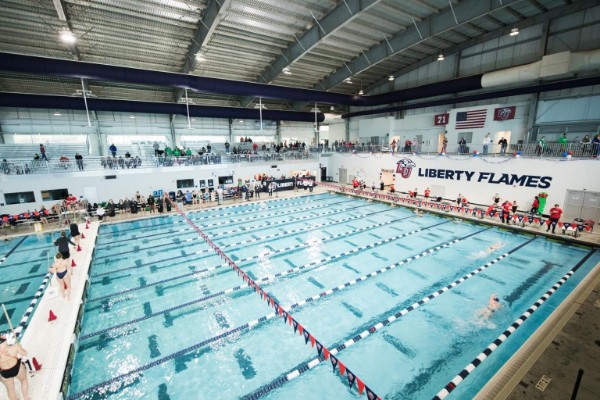 The Liberty Natatorium in Lynchburg is a near 1,500-seating capacity facility that has become a prime host for collegiate and competitive swimming. Opened in 2018, Liberty features a nine-lane 50-meter pool for Olympic-distance competitions with a moveable bulkhead. In addition, the complex shares a weight room as well as a training room which includes a hydro room with underwater treadmill.
Home to the Flames at Liberty University, the natatorium hosts a number of collegiate and USA Swimming events, and is equipped with the latest technology for live broadcasts. Liberty Natatorium is located along Route 460 and is a quick drive from nearby Lynchburg Regional Airport.
The National Training Center — Clermont, Florida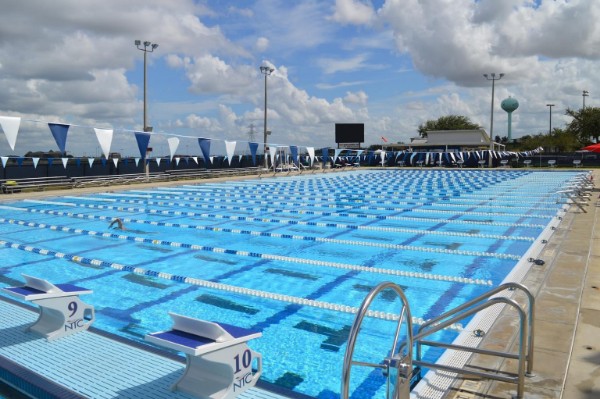 Lake County, Florida's Aquatic Center at the National Training Center (NTC) is a premier facility. The Aquatic Center features a 70-meter by 25-yard pool with 27 lanes at 25 yards. Its moveable bulkhead allows for an Olympic-sized pool.
Training opportunities are available for all skill levels, including swimming lessons for beginners. An on-site fitness center has personal training available.
As a USA Triathlon Certified Performance Center, the NTC features more than just swimming competitions. The NTC is located along Route 50, just a few minutes east of Downtown Clermont, and can be accessed from further out north or south via Florida's Turnpike.
Razorback Natatorium — Fayetteville, Arkansas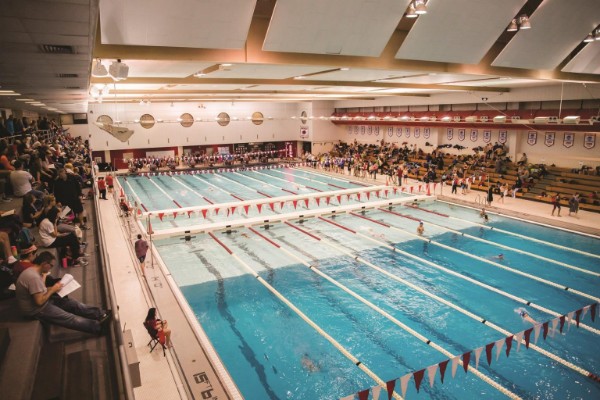 The first of three major collegiate natatoriums featured on this list is Razorback Natatorium in Arkansas. Opened in 1985, upgrades over the past decades have sustained it as a prime competitive venue and a top training spot for All-Americans and Olympians alike. The natatorium features an eight-lane, 50-meter pool with two moveable bulkheads. For major events, there is plenty of seating with a capacity of up to 1,500.
In addition to serving as the home to the University of Arkansas' swim teams and major events, the natatorium is open for public use. Getting to the Razorback Natatorium in Fayetteville is easy, thanks to the university's close proximity to I-49.
Texas A&M Natatorium — College Station, Texas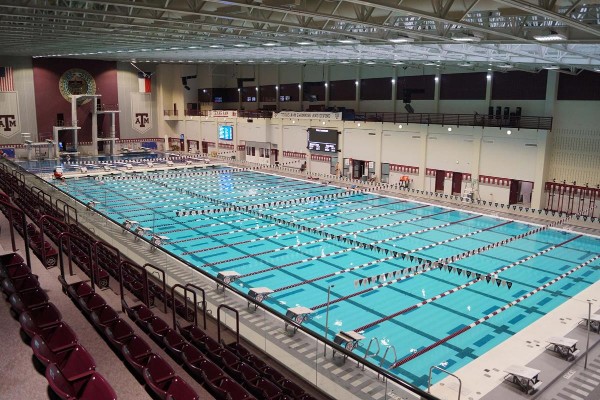 The Texas A&M Natatorium in College Station is a premier site for major swimming events. The natatorium features an eight-lane, 50-meter pool with graduated depths of 7 to 9 feet. The competition pool has two moveable bulkheads for conversion to different courses and an electronic timing system. There's a seating capacity of up to 1,100, including a unique underwater viewing window.
Home to Texas A&M Women's and Men's collegiate swimming, the natatorium has twice hosted the SEC Championships over the past decade. The natatorium is located along Route 6 and can be reached further out via multiple roads, including a connection from 249 from Houston.
Wall Aquatic Center — Flagstaff, Arizona
Located on the Aquatic and Tennis Complex at the campus of North Arizona University (NAU), the Wall Aquatic Center (WAC) is one of the finest high-altitude swimming facilities in the world. This new facility features a 50-meter by 25-yard competitive pool with a moveable bulkhead to convert to Olympic size. An on-site warm-up spa for athletes is available, along with dry land training programs and elevated seating for spectators.
WAC is open for NAU students and the Flagstaff community. As a premier aquatic facility, it's a prime choice for other competitive swimming events. To get there, a quick jump off of I-40 or Historic Route 66 will only take a few minutes. WAC is conveniently just five minutes out from Downtown Flagstaff.
---
By Christopher D. Silbernagel
Main image: The competition is hot at Texas A&M Natatorium.