One of the industry's most respected practitioners, Tammy Dunn, STS, is synonymous with sports tourism in Snohomish County, Washington. After growing up amidst the beautiful outdoors of Belgrade, MT—about 10 miles northwest of Bozeman where she graduated from Montana State University—Dunn moved after college to the greater Seattle area where she landed a job within five days.
Dunn quickly transitioned to what became many restaurant gigs lasting through the early 2000s, including positions with Rax Restaurants, Wendy's, Taco Bell, Olive Garden, Starbucks and the Yankee Diner. Citing a desire for a career change and an interest in sports, Dunn began applying her hospitality experience to part-time roles in the arena box office, dragging fields for the parks department, as well as her earliest work for the Snohomish County Tourism Bureau.
Now executive director of the Snohomish County Sports Commission, Dunn joins SPG Interviews to discuss meeting her first event rights holder at 2005 NASC Symposium, why pickleball is poised to become the official sport of the state of Washington, and navigating the 2007-09 Great Recession and COVID-19.
Sports Planning Guide (SPG): After nearly two decades in the restaurant business, you made a career switch to the tourism world. What were your early sports tourism days like?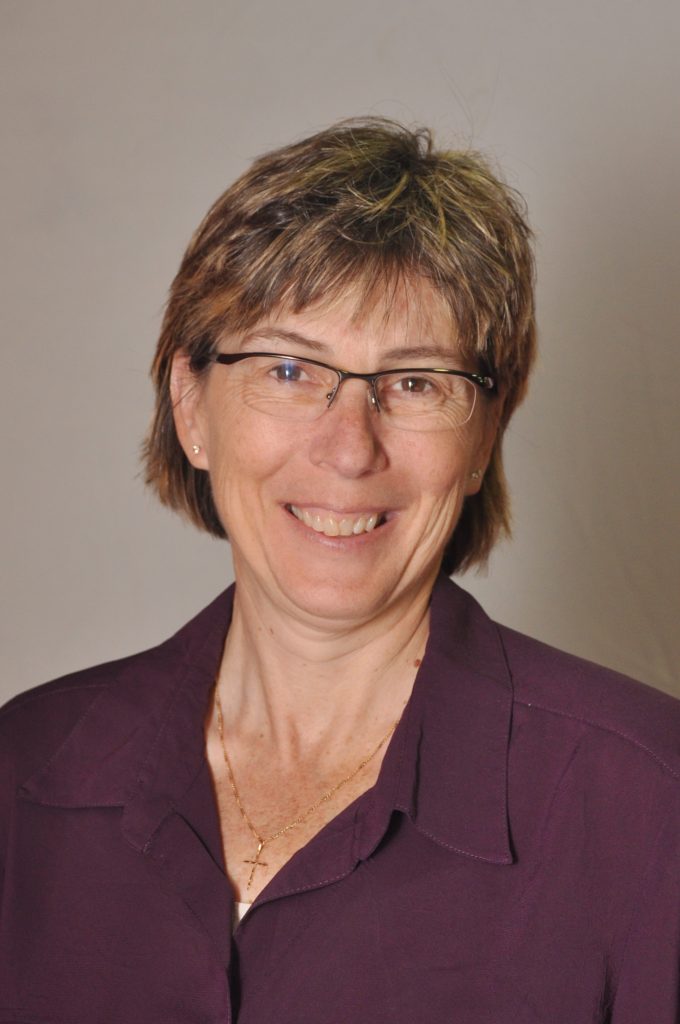 Tammy Dunn (TD): In August 2005, I was hired as the sports marketing manager for the Snohomish County Tourism Bureau. I worked one day a week and was as part time as you can get. Plus, I worked at Comcast Arena (now Angel Of The Winds Arena) in the box office and a seasonal worker with the Everett Parks & Recreation.
I attended the NASC Symposium in 2005 as an individual, and also as part of the Snohomish County Tourism Bureau's team. Amy Spain, group sales manager at this time, and I attended together. This is where I remember meeting Bob Dunlop from U.S. Figure Skating and we talked about either the Four Continents or/ Skate America requirements. Bob was my first event organizer I met in the sports tourism industry.
SPG: What prompted the switch to full-time employment?
TD: I became a full-time staff member in 2007. The markets I handled were the sports and military reunions. I spent about 60 percent of my time on sports. Then in 2010, I focused full-time on sports. We were hosting Triple Crown Sports Baseball tournaments. We had hosted National Softball Association Western World Series twice (2004, 2006) and the City of Everett was hosting the 2008 Skate America, our first international sporting event. This event helped elevate our county as a sports destination.
SPG: Can you share how the organization became a sports commission?
TD: When I came on board with the Snohomish County Tourism Bureau in August 2005, the Amateur Athletics Commission of Snohomish County (AACSC) existed as a 501(c)4 organization within the Snohomish County Tourism Bureau. Prior to joining the tourism bureau, I worked at Papa Johns' Pizza and Starbucks and was involved with the Everett Regional Sports Council as a volunteer. The community had two organizations with a similar goal – bring more visitors to Snohomish County through sports tournaments. After joining the tourism bureau, the organization's sports advisory board and Everett Regional Sports Council group agreed to merge. From this, the Athletics Commission of Snohomish County became dba Snohomish County Sports Commission.
In 2014, the AACSC dba Snohomish County Sports Commission was officially recognized as a 501(c)3 non-profit charitable organization, while the Sports Commission was still the sports division of the Snohomish County Tourism Bureau.
SPG: From community colleges and baseball stadiums, to arenas and ice facilities, and to the lush natural green landscapes, there is no shortage of facilities in Snohomish County. How do you prioritize venues marketing?
TD: For us, it's understanding and listening to the event organizers. Do they need an arena or do they need a college gym? Plus, it depends on the sport we are seeking to bring to our community. The foundation is relationship building, with the event organizer and our venues. Angel Of The Winds Arena is a fabulous facility and it's located in downtown Everett, which is a perfect venue for spectator sports and the restaurants and hotels are within walking distance of the arena. As I mentioned, it's understanding what the organizer is looking for. Ten years ago, we could offer using three courts here and three courts there. Now, everybody is building indoor facilities with at least six courts under one roof. We know what sports we can host and work on bringing those events to our county. It's been stated to me 'find your niche.' You can't be everything to everybody, and look at what you have in your community.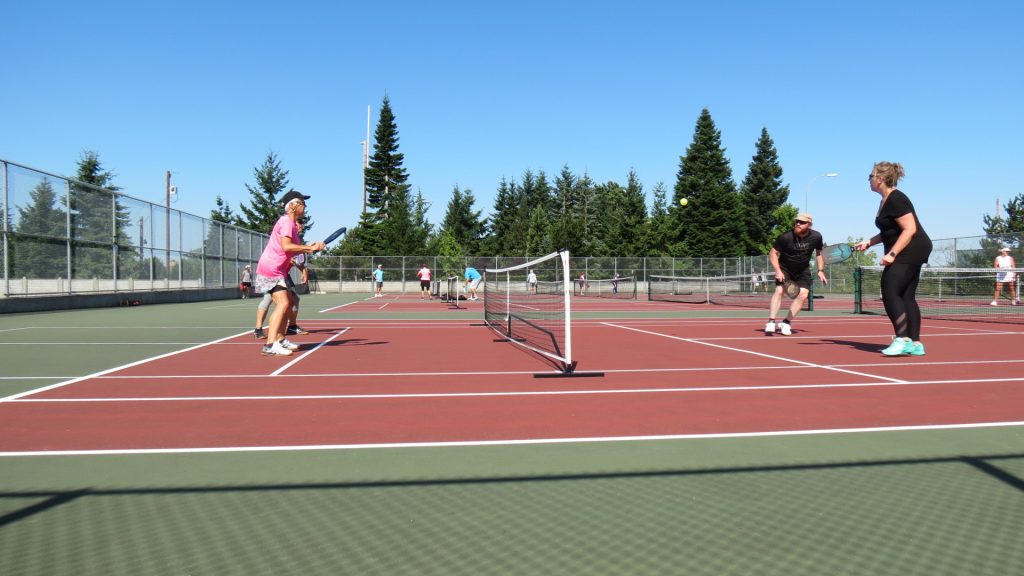 SPG: Pickleball's origins date back to the mid-1960s to an island just west of Seattle, so it's no surprise that it may soon become the official sports of the state of Washington. Can you talk about your involvement with that process, where it stands, and how the Sports Commission is planning to leverage that story?
TD: Last week (January 10, 2022), the Senate heard a proposed bill (SB 5615) to designate pickleball as Washington State's official sport. If the Senate passes the bill, it will move to the House, and if the Representatives pass it, it will head to the Governor's desk for his signature and ratification. The uniqueness of this bill was generated by pickleball players who live in Snohomish County. Senator John Lovick presented the bill to the Senate. I know Senator Lovick very well. He's involved in our community, he's been on our Sports Hall of Fame Committee, and an avid pickleball player.
Last July, members of the Marysville Pickleball Club hosted a pickleball tournament at a mid-high school in Lake Stevens. They turned four tennis courts into eight pickleball courts. There was 116 people playing and watching pickleball over two days. It is exciting to see the excitement about pickleball as a sport. It's not only about tournaments – it is about people being outside and active while playing a fun sport. Over the last three months, we have had many conversations with the pickleball community about the proposed bill and about increasing the number of pickleball courts in Snohomish County. We have had a conversation with USA Pickleball on bringing the Northwest Regionals to Snohomish County in 2023.
SPG: The greater Seattle area is home to seemingly countless global headquarter offices. Is there any way to distill down into a few sentences about why the region continues to be synonymous with success in business, and how does that help you tell your sports tourism story?
TD: One example is the Fed Cup in February 2020. Funko, a company founded in 1998 in Snohomish, Washington, has its retail headquarters in downtown Everett. The store is an attraction and destination on its own. We had reached out to Funko about being a local sponsor to the Fed Cup. One of the top executives was an avid tennis fan and played tennis and, from there, Funko became involved as a local sponsor. Another major company involved with the Fed Cup was Amazon. Amazon is a major company within the region and has delivery distribution centers in Everett.
For us, it's interesting because we are a small organization covering a large county. We are a staff of three and our county has over 800,000 people living in the county. Snohomish County has 18 communities we work with on sporting events. We work with the local chamber of commerce as well as Economic Alliance Snohomish County to find partners. We are a connector for the community to be involved with sports. We are always working on growing our relationships with bigger companies.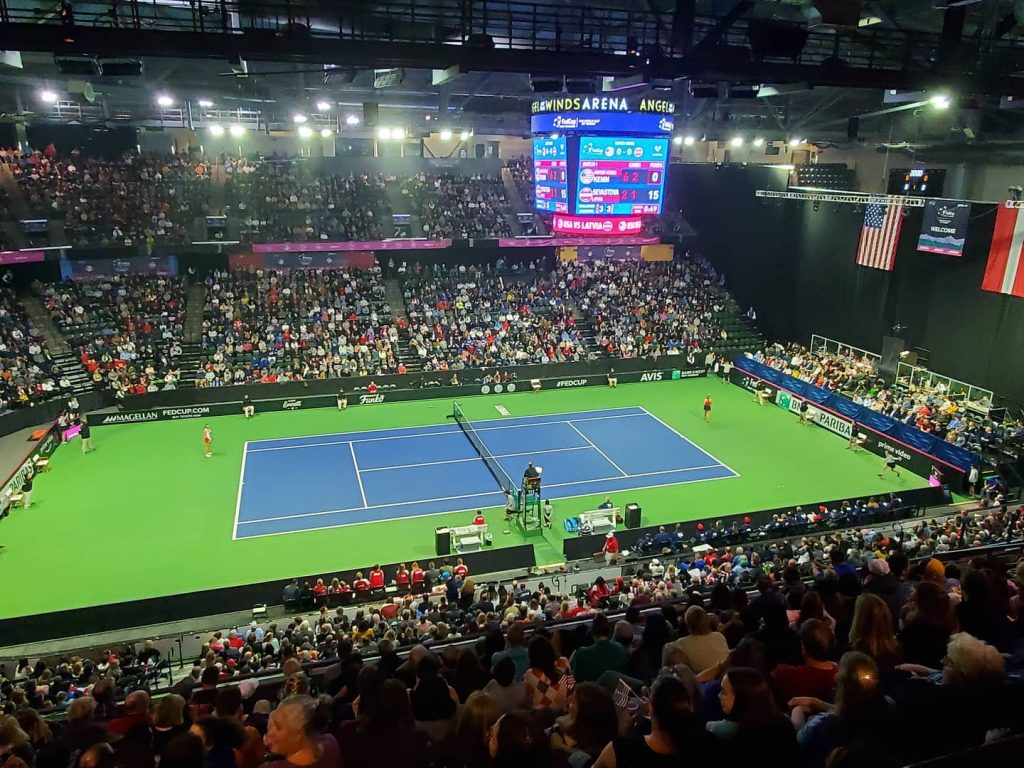 SPG: Snohomish County has established itself as a go-to-destination for tennis, ice sports like hockey, skating and curling, and badminton in recent years. Why is that?
TD: It's about understanding what's in our community. Badminton is a great example. The region has Bellevue Badminton Club, which opened in 2005, and the owner, Geoff Stensland, was interested in having a dedicated badminton facility. Geoff, a former two-time U.S. Junior National Champion, decided to build a badminton facility in Mukilteo, WA. He contacted us to find out how we could help with bringing large badminton tournaments to Snohomish County. Our work together helped us to be awarded the 2016 USA Badminton Junior Nationals to Harbour Pointe Badminton Club. Ever since then, we have been working together with the club focusing on the event logistics and the sports commission focusing on the hotels, visitor information and other community needs. A key to the success is having local organizations and understanding who they are as well as they know who we are.
Hockey is another great example. When the Angel Of The Winds Arena was built in 2003, home to the Western Hockey League (WHL) Everett Silvertips, our youth hockey and adult hockey participation exploded. Now we have the NHL Seattle Kraken in Seattle, which has exploded the interest of the youth and adults playing hockey especially the increased interest in the girls playing hockey.
Our figure skating has always been popular. Rosalynn Sumners, who skated at Lynnwood Ice Center and a 1984 Olympian, grew up in Edmonds, WA. Watching the Winter Olympics to see these athletes compete increased the local participation of those sports. Now we have another local figure skater, Jean-Luc Baker, going to the 2022 Beijing Olympics. Jean-Luck is a Kamiak High School graduate and skated at the Olympic View Arena as a member of the Seattle Skating Club.
SPG: Having worked in sports tourism for nearly two decades, you've had the opportunity to navigate two major economic downturns. Any parallels between 2007-09 recession and the pandemic?
TD: There are similarities and differences. One similarity is that sports tournaments still happened in the COVID world. Of course, it depended on what state you were in. Many tournaments were happening in Idaho because sports tournament restrictions were different than Washington State. We all heard about Texas (hosting events). The states that could host tournaments were figuring out how to safely host. We were able to host American Cornhole League (ACL) tournament in August 2020 as players could follow social distancing and safety protocols. We also had a local disc golf tournament director hosting disc golf tournaments at Kayak Point Disc Golf Resort. They were following the State of Washington COVID safety and health guidelines. People were playing the individual sports – disc golf, tennis, golf, and cornhole. In 2021, we rebounded with $14.2 million in economic impact. All of the sports events we hosted were outdoors except for three indoor events. People have adjusted and have learned how to change. The pandemic slowed us down, but it hasn't stopped us.
In 2008, we were in a recession, and we were hosting Skate America in October. We broke the record for attendance, over 29,300 – a record we still have as of today. That shows sports can happen in a recession and we can figure it out in a pandemic. People adapt. That's one of the keys that we learned – how can we adapt, how can we do more with less and become more efficient? How can we be more intentional and build better relationships?
SPG: What are some of your personal and organizational goals in the short- and long-term?
TD: A long-term goal which is in our business plan, is advocating for an indoor sports facility. We know what facilities we have. We know event organizers are seeking facilities with at least six basketball courts under one roof. We had a market analysis and feasibility study done in 2018 and have continued to look at what we can do to build a facility. It is important, not just tournament-wise, but also community-wise. Advocating for pickleball is also valuable to us.
Creating awareness of the Snohomish County Sports Commission may be a personal goal. The sports commission was a division of the Snohomish County Tourism Bureau until December 2019. With the pandemic we focused on how to help our community and be more involved with the community so they know who you are. This would give us an opportunity to build better partnerships.
By Nick Povalitis, Plus Seven Company