Enjoy top-notch Midwest golf clubs and courses across multiple states
As the warm days of April welcome us, that means one thing — it's a great time to plan golf sessions with your friends, family or colleagues. Golf is a beautiful, elite sport and a great way for bonding and spending time in the fresh air. Whether you're a pro or a newcomer, SPG has eight of the best Midwest golf clubs and courses covered that are great for all ages and skill levels.
Dalhousie Golf Club — Cape Girardeau, Missouri
Beginning its legacy in the late 1700s, Dalhousie Golf Club has a rich history of tournaments, including seven AJGA Championships, ten Missouri Golf Association Championships​​​​ among many more.
This award-winning golf club is undoubtedly one of the best courses in the Midwestern US. The 7,389-yard golf layout ranges from rolling terrain to old-growth forests and spectacular water bodies, while knotty-edged bunkers, intricate greens, flawless Zoysia fairways and large rectangular Bentgrass boxes add dimension and challenge.
Playing at Dalhousie will definitely be an unforgettable experience, with its picturesque views that will stay long in the memory. This golf club also offers a clubhouse manor fashioned after Dalhousie Castle in Scotland, as well as four cottages available for overnight stays.
Cobblestone Golf Course — Kendallville, Indiana
Cobblestone Golf Course, a 240-acre premier golf course, is truly a place to remember. It includes a set of five tee boxes, newly introduced in 2016. It also has an indoor golf simulator that has over 20 world-class courses, which is great for playing in winter when the weather is cold.
This facility has its own Pro Shop as well, providing all necessary accessories if you came unprepared or are looking to try out the sport for the first time. Besides exceptional golfing experiences, Cobblestone Golf Course offers an event room suitable for up to 150 guests.
Cobblestone has already quite a few tournaments on their summer 2023 schedule, so don't be late to book yours. This golf course also offers seasonal and monthly passes, which is a great way to save money if you are a frequent player.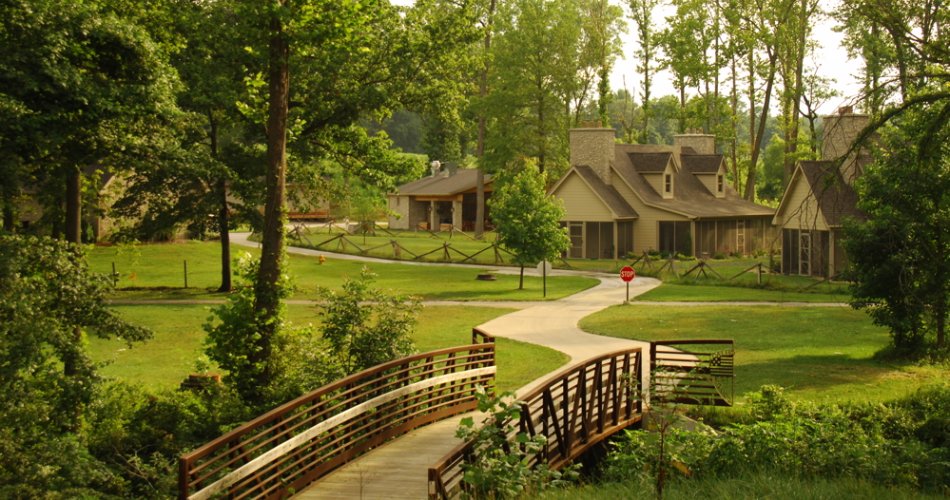 Noble Hawk Golf Course — Kendallville, Indiana
Noble Hawk is Northeast Indiana's most unique golf facility. It's a perfect combination of Links and Traditional Golf, offering a variety of beautiful golf holes from tree-lined fairways to ones surrounded by sand and water. This 5,700-square-foot facility offers 18 holes to anyone's liking.
Noble Hawk Golf Course provides not only the finest playing conditions, but also grants elite treatment thanks to professional golf and food service staff. Starting April 2023, there will be many different events including Friday "Guest Night" Scrambles once a month during summer time. Entry fee includes prize fund and meal.
Although Noble Hawk is a public course, the facility takes great pride in offering yearly Golf Memberships that come with exclusive deals and opportunities.
Crooked Stick Golf Club — Carmel, Indiana
Built in 1964 by famous designers Pete and Alice Dye, Crooked Stick has a rich history of hosting famous tournaments. Among the most famous include the 1991 PGA Championship, 1993 U.S. Women's Open, 2005 Solheim Cup matches and 2012 and 2016 BMW Championships.
The facility has 18 beautiful holes, ranging from 199 to 621 yards. The holes are designed to test a player's courage and skill; no consecutive holes are laid out in the same direction. One must constantly adjust to wind from a different tack, long holes are followed by short holes and shots calling for right-to-left flight are followed by shots requiring a left-to-right path.
Crooked Stick Golf Club is a truly unique facility that offers exceptional golfing experiences in well-maintained fields, making members and guests feel the professional atmosphere. The club even offers Crooked Stick Scholarships for undergraduate Indiana residents who are enrolled in post-secondary institutions.
Medinah Country Club — Medinah, Illinois
Located just 25 miles west of Chicago, Medinah Country Club is always welcoming for new guests. Founded in 1924, this beautiful 640-acre private country club is a masterpiece of 20th century architecture, with nearly 600 members.
Consisting of three golf courses, the club has hosted many championships and prestigious international golf events, including the 1999 and 2006 PGA Championships, 2012 Ryder Cup and 2019 BMW Championship. Regardless of skill, Medinah welcomes all players; from their Junior Program to a "Golf for Life" program that is a great suit for novice to low-handicap.
Besides neatly-maintained fields, Medinah Country Club offers many amenities. Their indoor Golf Learning Center provides members with a year-round practice and training facility. The location also has the Racquet Center which offers paddle tennis. The Warming Hut, with incredible views of Lake Kadijah, is perfect for gatherings. Medinah even has a food truck and pool with cabana bar that is just an amazing spot for relaxation after playing golf in summer. Everyone in the family will have an experience to remember and want to come back for more.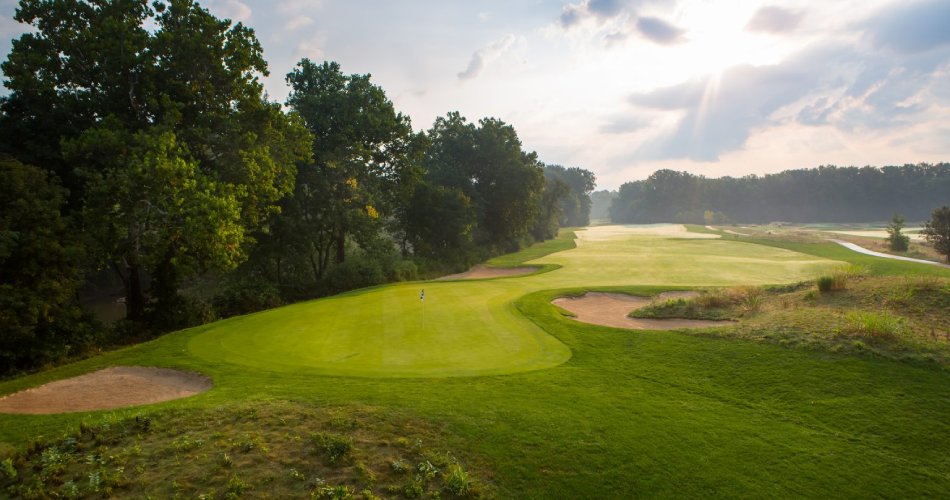 Kokopelli Golf Club — Marion, Illinois
Kokopelli Golf Club is one of the nation's best for high quality, affordable courses. This facility offers an 18-hole, par 72, 6,716-yard course with well-maintained, high quality grass. Kokopelli has its own pro shop, members area and newly renovated event center. Their Golf Simulator Suite is another great addition to the amenities they offer. Private parties up to 12 people can enjoy their time playing legendary courses on massive, high-definition screens, along with full bar and food services.
Besides golfing, Kokopelli Golf Club is a perfect place for events of any kind; from weddings and parties to official meetings. The Turn restaurant and lounge, which is located on-site, offers an exceptional menu that will allow visitors to enjoy their time at Kokopelli with delicious food and signature cocktails.
Crab Orchard Golf Club — Carterville, Illinois
Beginning its story in 1959, Crab Orchard Golf Club has been welcoming guests of all ages and abilities. Being one of the finest courses in Southern Illinois, the club is an exceptional family-friendly environment. This 18-hole semi-private golf course is surrounded by beautiful nature, such as pristine waters, large oak trees and elegant fairways of Myers Zoysia and Westwood Bermuda. A practice green and driving range are publicly available.
The Teaching and Fitting Center that is offered on-site is a great place for group or individual lessons with certified professional golf instructors. The club also offers meeting rooms and banquet facilities that can accommodate up to 140 people.
Spencer T. Olin and Gateway National Golf Links — Alton, Illinois
At almost 7,000 yards, Spencer T. Olin and Gateway National Golf Links offer a wonderful 18-hole, par 70 layout to challenge golfers of all skill levels. The facility is the centerpiece of arguably the best municipal family recreation and sports center in the Midwest — Gordon F. Moore Community Park. The park has a fishing lake, a professional tennis court, a magnificent rose garden and some of the best soccer and softball & baseball fields.
As the only Arnold Palmer designed facility in the area, Spencer T. Olin features scenic views that are the centerpiece of an 18-hole championship course with an additional 9-hole Learning Center. The facility offers three different membership tiers, as well as gift certificates, which can be a great idea for a present.
By Marta Kotsur
Main image: Medinah Country Club features a Byzantine-style, Moroccan domed clubhouse topped with minarets and classic Moorish architectural aspects.