Greater Burlington is one the Midwest's finest — and fastest-rising — sports towns. The Burlington Regional RecPlex is perfect for soccer, baseball, softball, and volleyball. It has been a popular spot for event planners since 1999. Meanwhile, the Greater Burlington Area Indoor Sports Facilities Project has been working hard on plans for two facilities — The Turf and The Courts — that will make this area even more enticing. Those will be detailed later, along with fun things to do in Greater Burlington. As a little preview, there are many fun activities that will keep players, coaches, and families busy summer, winter, spring, and fall. From the PZAZZ! Entertainment Complex to Big Hollow Recreation Area, Greater Burlington is the place to be.[/one_half]
Notable Recent/Upcoming Events
Adidas Tournament of Champions Girls High School Soccer Tournament (April 25 – 27, 2019)
Midnight Cup Soccer Tournament (May 11 – 12, 2019)
Mudd Dawgs Pre-Memorial Day USSSA Baseball Tournament (May 17 – 19, 2109)
Kiss the Cup Softball Tournament (June 28 – 30, 2019)
Gus Macker 3-on-3 Basketball Tournament (August 3 – 4, 2019)
Monster Match Soccer Tournament (October 19 – 20, 2019)
CVB/Sports Commissions Services Offered
PR/Media Assistance
Site Visits
Transportation Assistance
Lodging Services
Grant Programs
Welcome Bags/Gifts
Itinerary Development
Event Planning Assistance
Click on tab to see more information about a specific facility
Burlington Regional RecPlex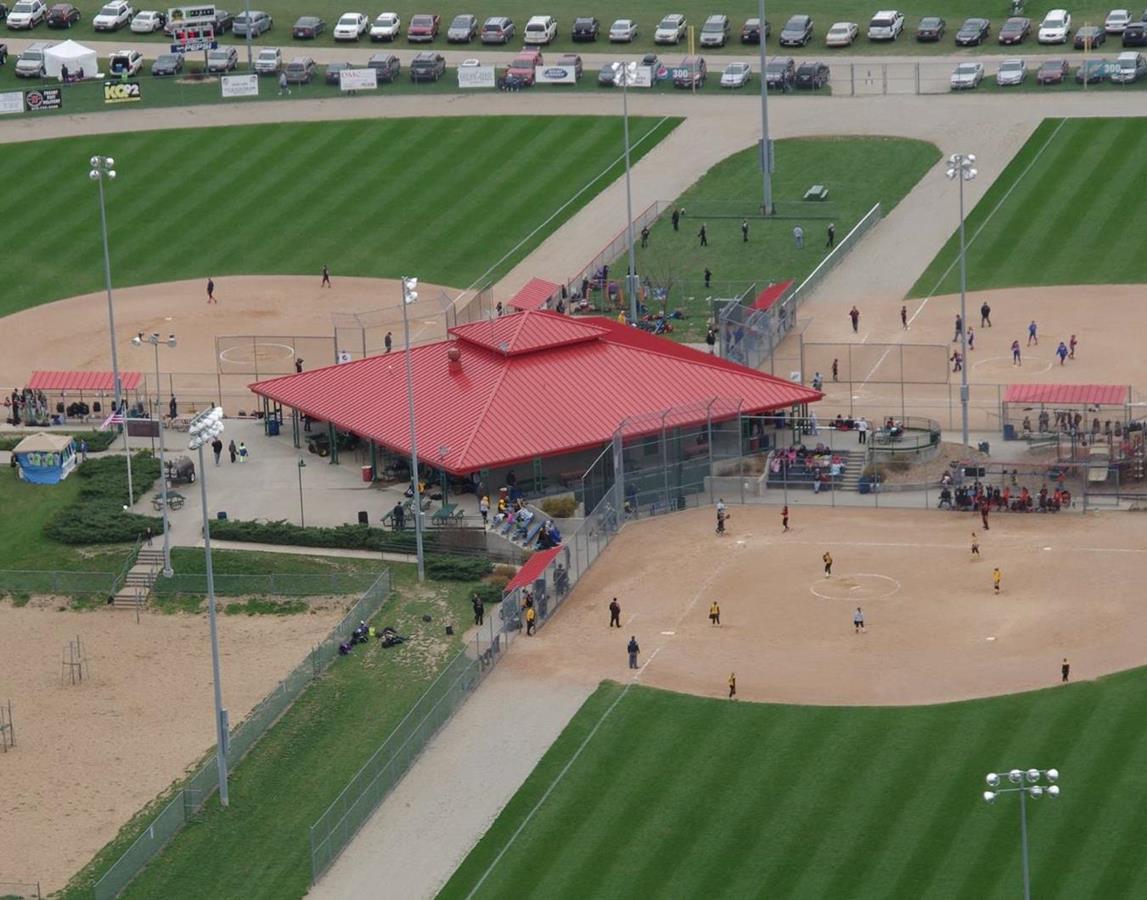 The Burlington RecPlex features tournament-class facilities for soccer, softball, baseball, and sand volleyball, in addition to concessions and spectator plazas in the guest services building. Top amenities include five softball/baseball diamonds, eight regulation-sized soccer fields, four lighted sand volleyball courts, an all-purpose field, six automatic batting cages, a 1.2-mile paved trail, and shaded outdoor pavilion seating. Since its opening in 1999, this versatile complex has served as one of the Midwest's top facilities for hosting tournaments.
Sports: Soccer, softball, baseball, volleyball
The Turf
Go east of the RecPlex and you will find the site of a soon-to-be-built (and highly anticipated) complex that is expected to revolutionize tournament play in Greater Burlington. The Turf, opening in January 2019, will provide almost 80,000 square feet of playing surface; with all this space, it will play host to a variety of sports. Turf will stand 79 feet high and will be surfaced wall-to-wall, enabling everything from a full-sized regulation high school soccer field to two 185-foot youth softball fields. Here are some of the main features, which will be available year-round: up to eight playing surfaces for soccer; two youth softball fields; easy field conversion to other sports; batting and pitching cages; high-quality turf for long-term use.
Sports: Baseball, softball, soccer
The Courts
The Turf is just the first part of the Greater Burlington Area Indoor Sports Project. The Courts, breaking ground in late 2019, will feature two full-sized collegiate basketball courts, four youth courts, and an elevated viewing area. All courts will boast easy conversion to volleyball accommodations. The facility will span 45,000 square feet and will be located on the campus of Southeastern Community College. It is expected that The Courts will be utilized by local athletes, SCC students, and out-of-town teams looking for top-notch tourney competition.
Sports: Basketball, volleyball
Things to do in Burlington
Greater Burlington boasts numerous fun activities that make the tournament life all the more enjoyable. First, visitors should visit the PZAZZ! Entertainment Complex, which includes Huck's Harbor Water Park, 3 hotels, and a casino. In addition, FunCity is another PZAZZ! feature that offers over 100 interactive arcade games, go-carts, and laser tag. After some PZAZZ! enjoyment, visitors won't want to miss Snake Alley, recognized by Ripley's Believe It or Not! as "Unbelievably Crooked" and the #1 Odd Spot Across America. Other attractions include Big Hollow Recreation Area, which offers 798 acres for year-round, outdoor fun, and Burlington Bees baseball games at Community Field.
Planner Perspective
I have been coming to Burlington for 12 years to run 4 different soccer events. The community of Burlington and the people at the Rec Plex are second to none.  The fields we use and the facility are first class and always ready for us.  They are dedicated to providing the best and they leave no doubt.  I am excited to see what the new indoor facility can bring and what opportunities may exist to host a future event there.  My past experiences tell me that it will be first class, well run and supported by the community.
Adidas Tournament of Champions: Eric Stratman
The RecPlex is a staple of our community and I am very proud to be a part of such a fantastic facility. The new indoor turf facility that is being built near the RecPlex will take an already amazing facility to even greater heights. Burlington has some of the best soccer facilities in the Midwest and will become even more of a hub for soccer going forward. What an exciting time for soccer in Southeast Iowa and Western Illinois!
Southeast Soccer Academy: Christopher Madigan
How to Get to Burlington
By car: U.S. Route 34 runs from Colorado through the heart of Greater Burlington, then on to Chicago. U.S. Route 61 runs north-south through the Burlington area, stretching northward to the Quad Cities. Nearby interstates include I-80 and I-74.
By air: The Quad Cities Airport in Moline, 1.5 hours from Burlington, is served by Allegiant, United, American, Airtran, and Delta.
Contact Information
Company Name: Greater Burlington Convention & Visitors Bureau
Sports Sales Manager: Chelsea Lerud
Title: Executive Director, CVB
Telephone: 319-752-6365