There's a huge selection of quality baseball facilities in the Carolinas. We've narrowed it down to seven of the best.
Whether your next tournament is focused on youth or adult baseball, you're going to need a great destination to hold it. The Carolinas are ready to exceed your expectations. Not only do these seven top-notch facilities have all of the amenities and between-game excitement you need, each one is surrounded by beautiful rural or urban scenery.
Catawba Meadows Park — Morganton, North Carolina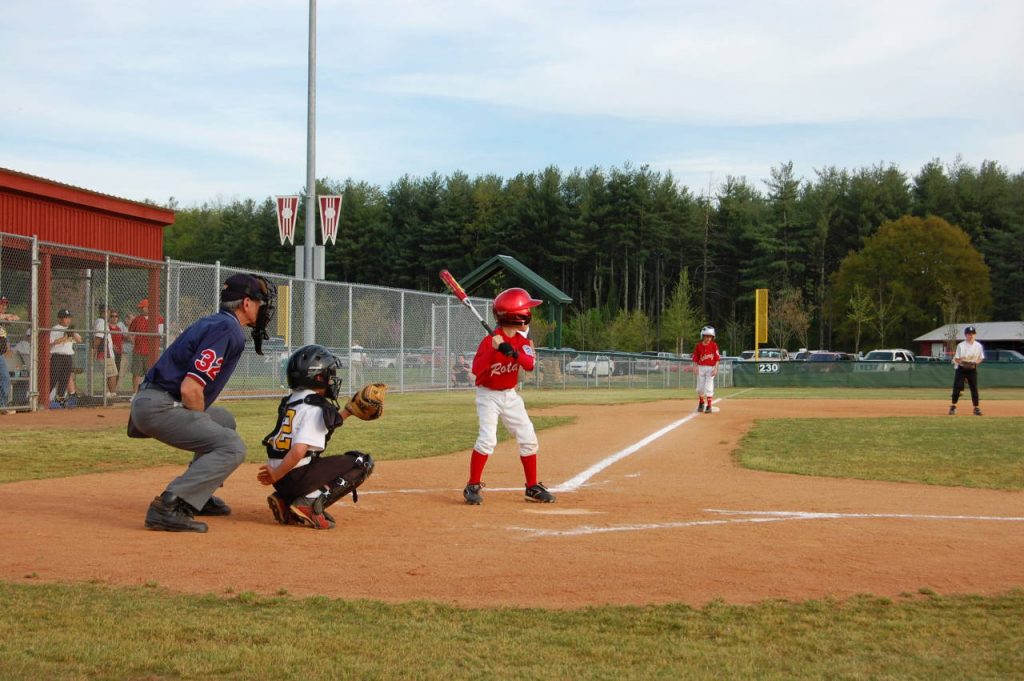 Located 30 minutes west of Hickory, North Carolina, Catawba Meadows Park is a premier destination for youth baseball tournaments. The facility features five lighted Little League fields and four additional lighted youth and adult fields. In addition to the field house and meetings room, the park is bordered by the natural Catawba River Greenway with a 4-mile paved walking trail.
Notable past tournaments at Catawba Meadows Park include USSSA Baseball's Breast Cancer Awareness 2-Day tourney and the 2021 Under Armour Championships. Whether you're driving from Hickory or east from Asheville, the facility can easily be reached via I-40.
Citizens Park — Aiken, South Carolina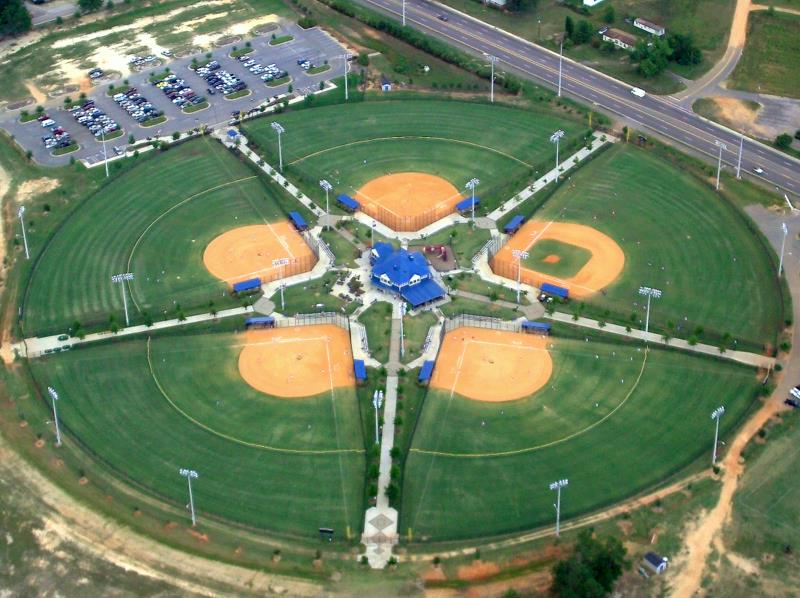 Aiken's Citizens Park is a 123.3-acre outdoor complex able to host a variety of baseball leagues and tournaments. The facility is split into four sections, with sections I and II focusing on baseball. These two sections feature 15 lighted fields, each ranging in size with the largest at 350 feet to center field, as well as eight AstroTurf battling cages, ten score towers and two meeting rooms.
2021 saw a number of quality year-round tournaments, including several Top Gun-USA baseball tourneys for multiple age groups. Getting to Citizens Park is easy no matter if you're within driving distance or across the country. Aiken is located along Route 78 and under a 40-minute drive from Augusta, Georgia and its regional airport.
City Park — Burlington, North Carolina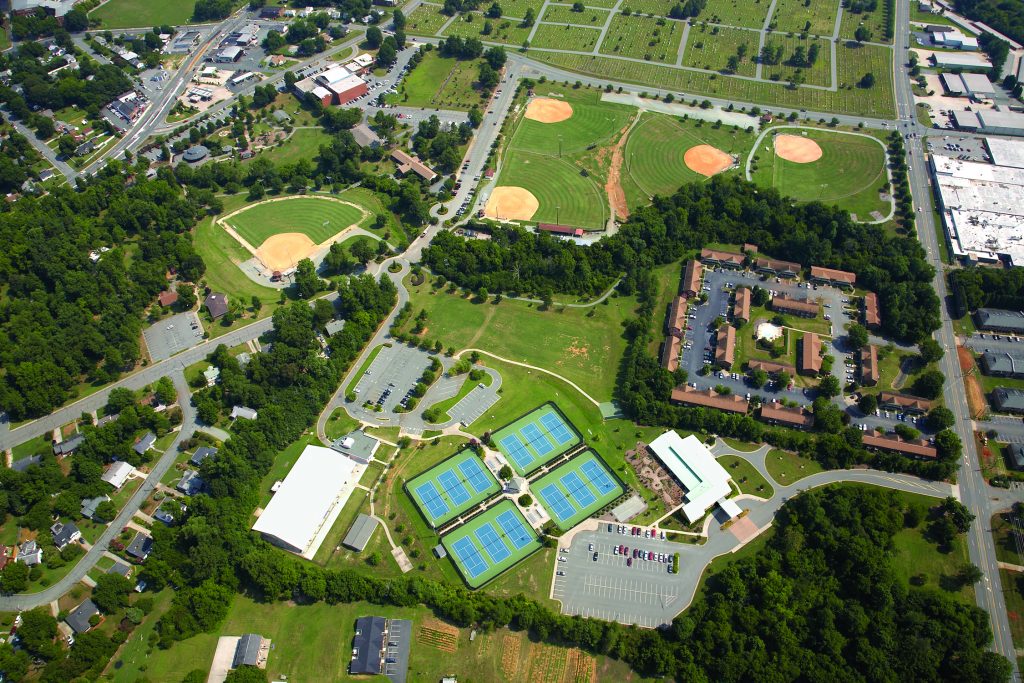 City Park is the flagship of the Burlington Parks system in Alamance County. Home to five fields fit for hosting youth baseball tournaments, the facility also keeps time between games well in mind. In addition to your field of dreams, there's also a walking track at field five, Historical Dentzel Carousel and the state-of-the-art Thataways Youth Center.
Some notable recent tournaments are softball-centered, since the fields are multipurpose, but youth tournaments for 2022 will be listed in the coming weeks. Getting to Burlington is also an easy drive east from Greensboro or west from Durham via I-40.
Mazeppa Park — Mooresville, North Carolina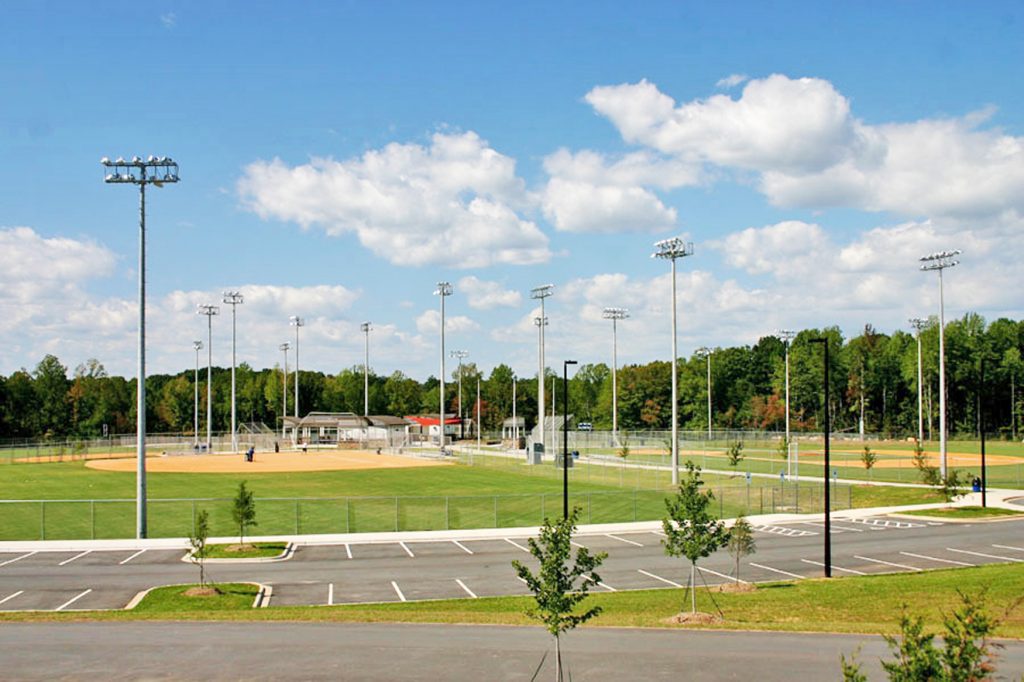 Located in northern Mooresville, Mazeppa Park is a charming host for baseball tournaments. Surrounded by lush greenery, the complex features a regulation-sized lighted baseball field with pitching mound. There are also four additional grass fields for youth baseball practice and games. For fun between games, there's a covered playground and picnic area.
Top Gun Sports USA run tournaments at Mazeppa Park year-round and are open for registration in 2022. Getting to the park is a breeze, with the town of Mooresville only a 40-minute drive north from Charlotte via I-77.
Ned Donkle Complex – Myrtle Beach, South Carolina
Myrtle Beach's Ned Donkle Complex was built for baseball tournament dreams. Widely considered as one of the best youth baseball complexes in the country, it features two adult fields at 300 feet and five youth fields at 200. The complex is conveniently located close to Pepper Geddings Recreational Center and Doug Shaw Memorial Stadium for fun between games.
Ned Donkle Complex has hosted a number of great tournaments in 2021, such as the USSSA Super NIT for youth baseball. Located in the city of Myrtle Beach, the facility is only 15 minutes from an international airport and a short hop off of multiple connecting highway routes.
Rocky Mount Sports Complex — Rocky Mount, North Carolina
Rocky Mount Sports Complex is Nash-Rocky Mount's leading sports facility. Perfect for hosting baseball tournaments, the 143-acre site includes six lighted youth fields at 200 feet at center and four additional interchangeable fields at 325 feet. All fields are lighted, bases can be set to varying distances and the four interchangeable fields have portable mounds. Additionally, Rocky Mount's championship stadium has fences at 340 feet and 380 feet.
Some notable 2022 tournaments at Rocky Mount include Top Gun Spring World Series from April 23–24, and Triple Crown Border Wars beginning April 30 for 8U through 14U. The facility is conveniently located in Downtown Rocky Mount. For those traveling there, the facility can be reached via I-95 or Route 64.
Tyger River Park — Duncan, South Carolina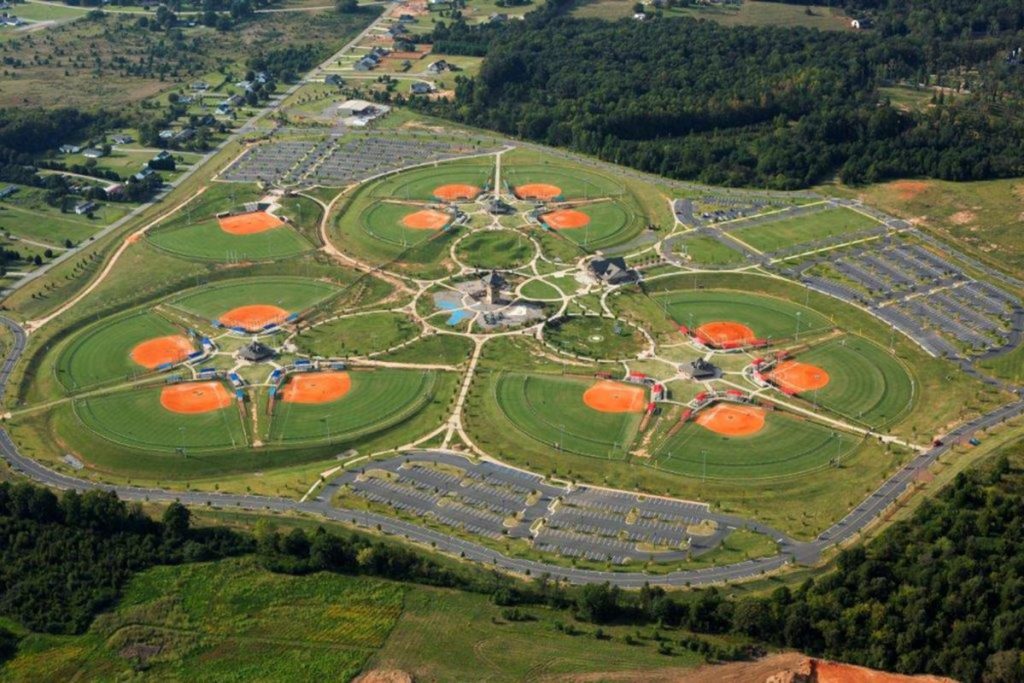 Located about 30 minutes from Downtown Spartanburg, Tyger River Park is one of the South's premier baseball tournament complexes. The site features 12 youth baseball fields arranged in four-field pods. Eight fields have permanent fences at 275 feet, two at 220 and two at 260. Tyger's championship stadium measures at 300 feet with seating for 600 spectators. Notable amenities include a clubhouse, lounge, playgrounds and flat-screen TVs at each pod.
Tyger River Park has hosted many great tournaments, including the 2021 USSSA Select 8 Championship and the Marucci Woodbat Classic. In addition to its close proximity to Spartanburg, Tyger is also a short 15-minute drive from Greenville-Spartanburg International Airport, and can be reached via I-85.
By Christopher D. Silbernagel
Main photo: Youth baseball action at Citizens Park, Aiken, SC.