SPG takes a look at tournament-ready lacrosse fields with strong backgrounds for hosting major youth and amateur events
Lacrosse already has strong, established roots, but high-quality youth programs are a reason for the sport also being one of the fastest growing in the United States alone. Most youth lacrosse tournaments and events are held at shared multipurpose fields, and there are many throughout the nation readily able to take on the role as host. SPG breaks that extensive list down to eight premier tournament-ready lacrosse fields nationwide, covering what makes each one particularly unique.
El Pomar Youth Sports Complex — Colorado Springs, Colorado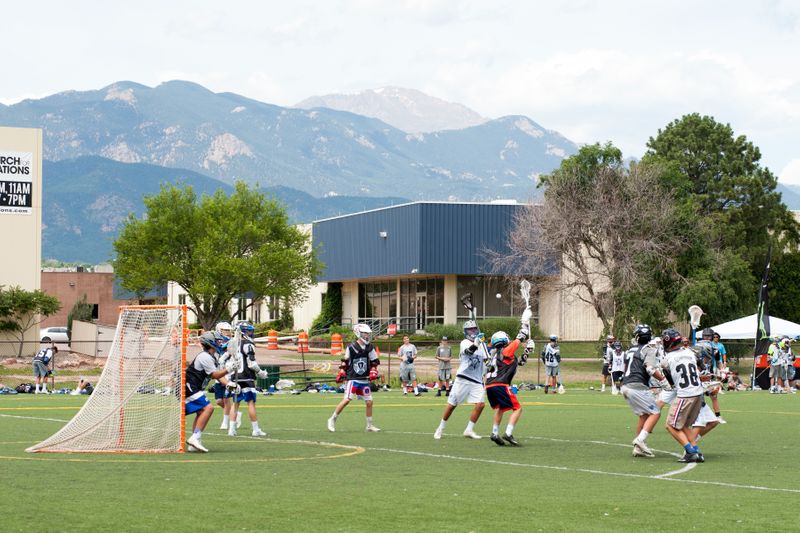 Located in Olympic City USA, Colorado Springs, El Pomar Youth Sports Complex offers a unique sense of flexibility with its multipurpose fields. There are eight fields built specifically for lacrosse and soccer events, along with an artificial lighted turf field. Many testimonials from athletes and coaches peg this facility's fields and staff for helping them achieve their sports goals.
El Pomar Youth Sports Complex is no stranger to hosting premier lacrosse events, including those from US Lacrosse and Adrenaline Lacrosse. It has also hosted the STX Rocky Mountain Lacrosse Cup. The complex is located directly off of I-25 and is only 15 minutes away from Colorado Springs Airport.
LakePoint Sports — Emerson, Georgia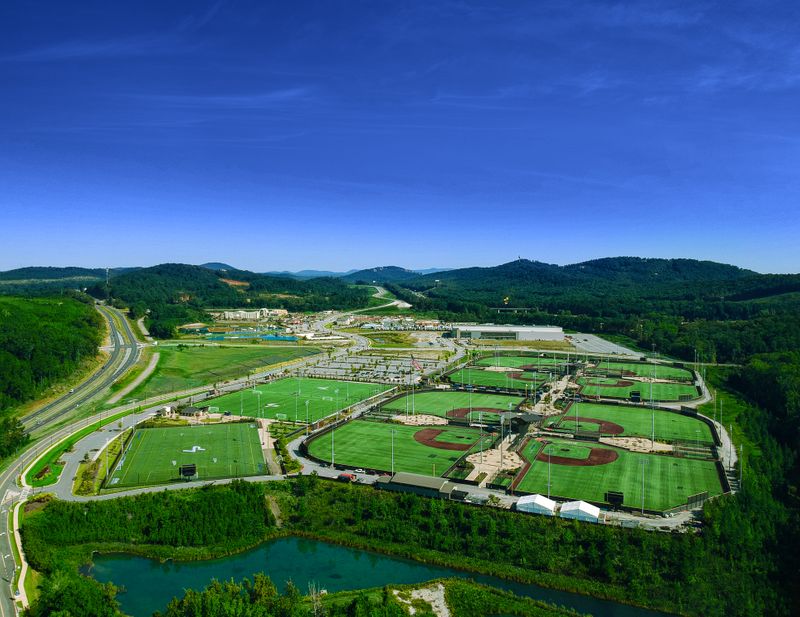 With newly renovated turf fields, LakePoint Sports' Multi-Sport Complex is a perfect venue to host a premier lacrosse event. The complex is part of the larger 1,300-acre LakePoint Sports campus and features three multipurpose fields. What makes these fields unique is that state-of-the-art live streaming and video-on-demand technology are part of each one.
Summer lacrosse will kick off with a bang at LakePoint Sports with the Atlanta Challenge from June 4–5, and there will be plenty more to come. To get to LakePoint Sports out in Emerson, Georgia, the easiest and most direct route is to take I-75. The nearest airport is in nearby Cartersville, about 15 minutes west.
MercyHealth Sportscore Two — Rockford, Illinois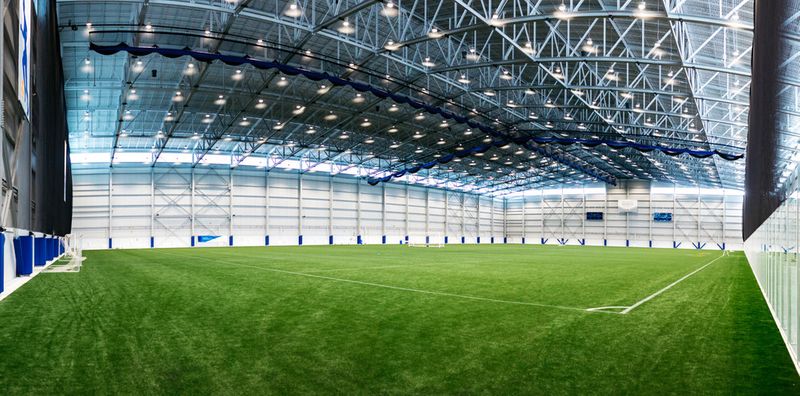 MercyHealth Sportscore Two is Rockford's state-of-the-art sports facility. With 180 acres of event space, this facility is sure to impress. Sportscore Two includes 26 outdoor fields, a tournament staging area, on-site parking with more than 2,000 spaces and more. Additionally, the refurbished Wedgebury Stadium seats up to 2,500 spectators and now includes synthetic turf NCAA professional lighting and upgrades to the bleachers and press box.
MercyHealth Sportscore Two has been active with lacrosse tournaments and qualifiers, with the Team Illinois Showcase and Invitational Tournament in particular playing a major part to help youth players achieve their dreams of playing NCAA lacrosse. Sportscore Two is located in northern Rockford and the city itself is accessible via I-39 and I-90. The nearest airport is Chicago Rockford International.
Premier Sports Campus — Bradenton, Florida
One of the top sports facilities for lacrosse in the southeastern United States is Premier Sports Campus in Bradenton, Florida. The campus features 23 Bermuda grass fields, eight of which are lit for night games. All of the fields are equipped with 65,000 square feet of underground irrigation systems to detract wet weather. Additionally, a 4,000-seat stadium is on site to complete the offerings.
True Lacrosse hosts tryouts and other major traveling lacrosse team events at Premier Sports Campus throughout the season. Getting to the campus is a breeze by car with I-75 just a short drive west. The nearest airport is Sarasota Bradenton International, at around a half hour away.
Princess Anne Athletic Complex — Virginia Beach, Virginia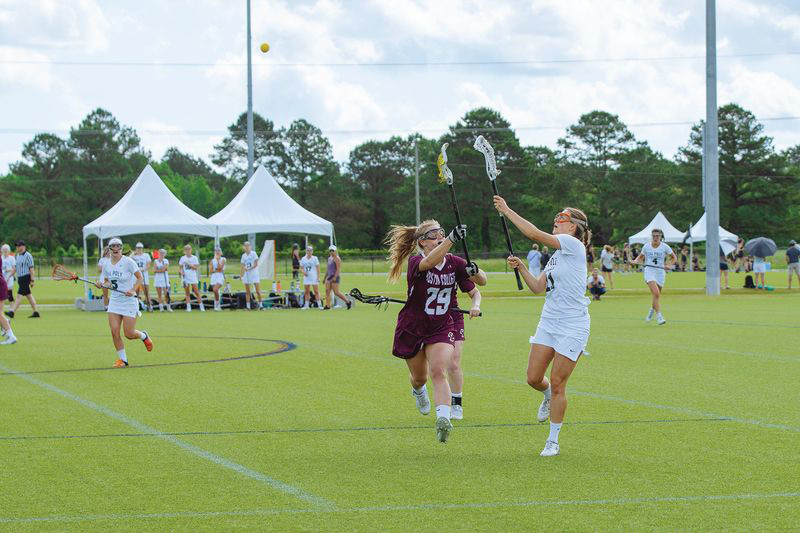 Located at the far southwestern corner of Virginia Beach, Princess Anne Athletic Complex provides quality fields and beautiful backdrops for tournaments. The complex features 16 Musco-lit multipurpose fields, half of which are fully fenced and equipped with irrigation systems, electronic scoreboards and shaded player benches. These fields come in two types—Bermuda grass and synthetic.
Princess Anne Athletic Complex has hosted many top youth lacrosse tournaments over the years, with one of the more recent being the Virginia Beach Turkey Shoot. Downtown Virginia Beach is about a 20-minute drive away and is easy for longer-distance drivers to get to via I-64 and I-264. For out-of-state travelers, Norfolk International Airport is a half hour north.
Scottsdale and Bell94 Sports Complexes — Scottsdale, Arizona
Counting as one venue on our list, the Scottsdale and Bell94 Sports Complexes combine to make Scottsdale, Arizona a premier spot for lacrosse events. The Scottsdale Sports Complex features six international-sized fields, four of which are lighted, and four regulation-sized fields which are not lighted. The Bell94 complex opened in March, 2022, and features six additional international-sized lighted fields.
In addition to premier lacrosse tournaments and events, Scottsdale Sports Complex is a major practice venue for Scottsdale United, the largest lacrosse club in Arizona. Scottsdale is easily accessible via Route 101 or I-10 and I-17 through nearby Phoenix. The two venues are within close driving distance and about 25 minutes from Phoenix Sky Harbor International Airport.
Sozo Sports Complex — Ahtanum, Washington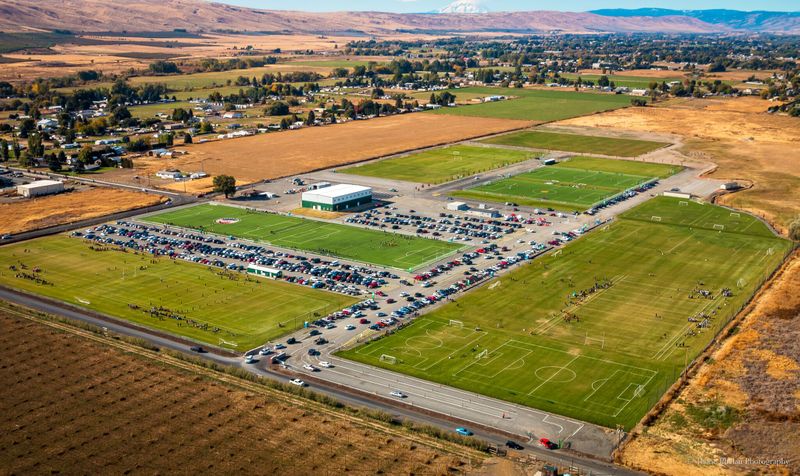 Located in Yakima Valley in central Washington State, Sozo Sports Complex is a top spot for large lacrosse tournaments. The complex features 16 fields in total, four of which have artificial turf to prevent rainouts. Innovative features are consistently being developed at Sozo with the addition of its indoor arena in 2021.
Sozo Sports Complex has hosted many lacrosse tournaments with the most recent one taking place being the Duel in the Desert. The nearest major highway to the complex is I-82, just a few miles east. For those traveling from afar, Yakima Air Terminal-McAllister Field is only 7 minutes away.
Sports Force Parks — Sandusky, Ohio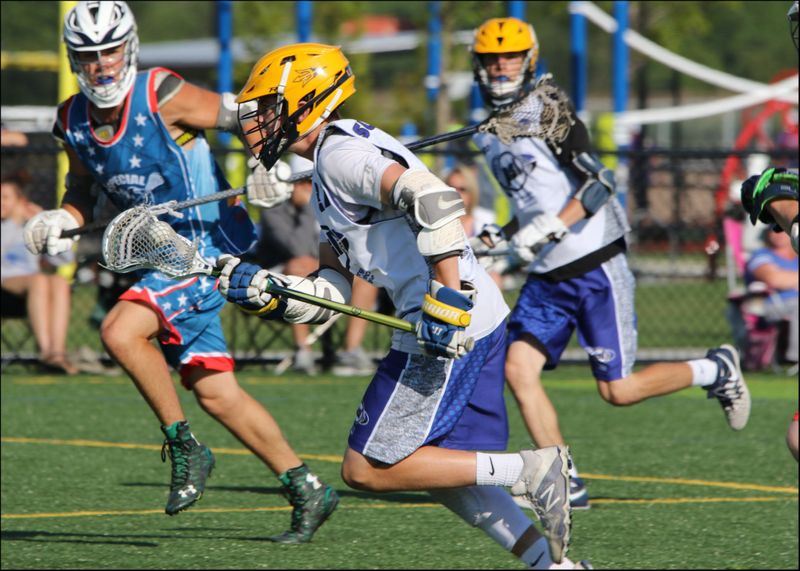 Located at northwestern Ohio's Lake Erie Shores & Islands, Sports Force Parks is a premier multi-sport venue that's perfect for lacrosse tournaments. Along with eight full-sized synthetic turf fields, five of which are lighted, the facility also features spectator seating, warm-up areas and scoreboards at all fields. The facility is also just minutes from Cedar Point Amusement Park, making for even more family entertainment options before and after games.
Sports Force Parks' quality lacrosse tournaments, like the 5th Annual Cedar Point LAX Classic from June 18–19, are sure to impress. All registered players to this tournament even receive a free event-long pass to Cedar Point. The drive to Sports Force Parks is scenic and easy along Route 6. There are several airport options in the region as well, all less than an hour away.
By Christopher D. Silbernagel