SPG takes a look at five recreation sites across the United States with excellent mountain biking trails and amenities for all interests
Mountain biking has evolved beyond just the mountains. Across the United States, expertly designed trails are being constructed in designated natural parks and other areas and maintained for more thrilling rides than ever before. For those who enjoy the outdoors as a whole, many of these parks have on-site or nearby campgrounds, ready for glamping and camping experiences to top off your mountain biking adventures.
Chestnut Mountain Nature Park — Canton, North Carolina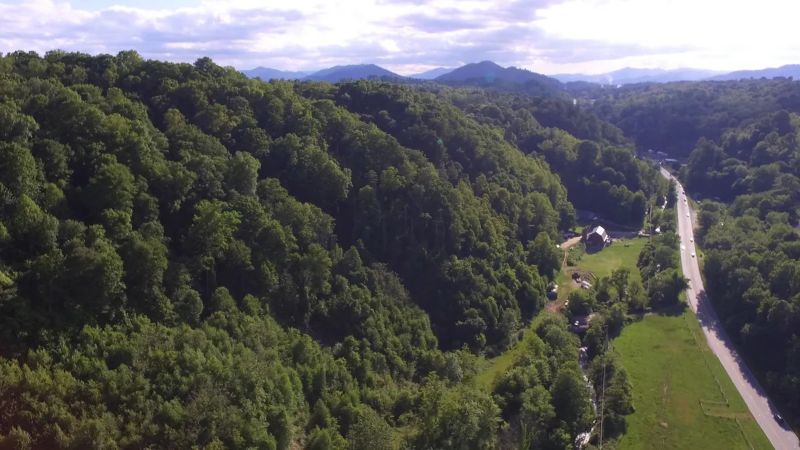 Located in Canton, within the picturesque Smokies of Haywood County, Chestnut Mountain Nature Park is a special site for mountain biking. Within this newly created 450-acre nature park is Berm Park—a mountain bike complex featuring 6,835 linear feet of trails.
The trail types offer a great range, from gentle berms and rollers for beginners to jumps, wall rides, cannons and mandatory gaps for experts. There's something for everyone here with six trails in total, including a flight deck for rest and bike repairs.
Getting to Chestnut Mountain Nature Park is easy, being located along I-40 and Route 23. The park's close proximity to Canton also makes finding a hotel easy, and Lake Junaluska is only 15 minutes west to camp and relax or pick up even more extreme sports options.
Chickalah Loop Trail — Dardanelle, Arkansas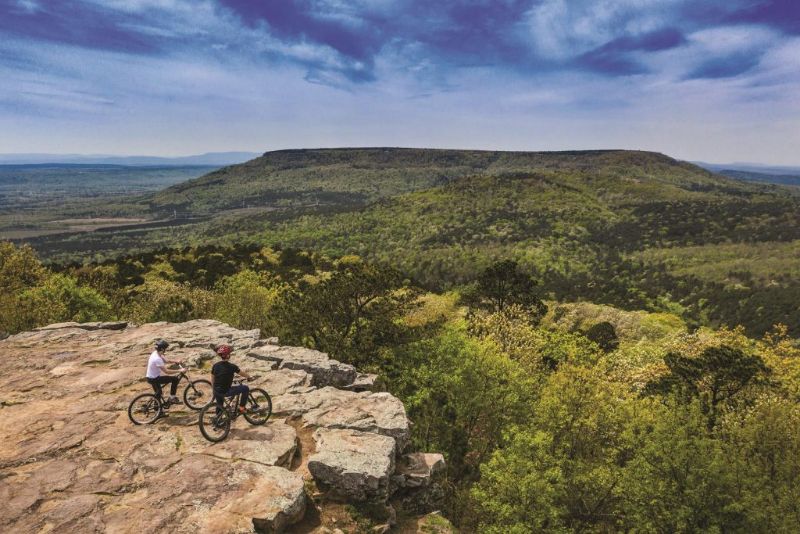 West of Dardanelle along Route 155, the Natural State's majestic Mount Nebo awaits riders within the Chickalah Loop Trail with intermediate to advanced trails and incredible rock work. No matter which trail you take, it will finish with a climb, so be ready with water, snacks, and time.
Heading down the Mount Nebo Bench Trail on fast, flowy single track bench cuts with big berms and armored wash crossings provides great excitement no matter which direction you take. On your way, keep an eye out for Chickalah Creek crossings as an optional rest stop for amazing photo ops.
With marvelous views of Mount Nebo and the Arkansas River Valley at this state park, riders are sure to be impressed with Chickalah Loop Trail. On-site amenities include a beautiful lodge, top-notch cabins, a visitor's center and more.
Griffin Bike Park — Terre Haute, Indiana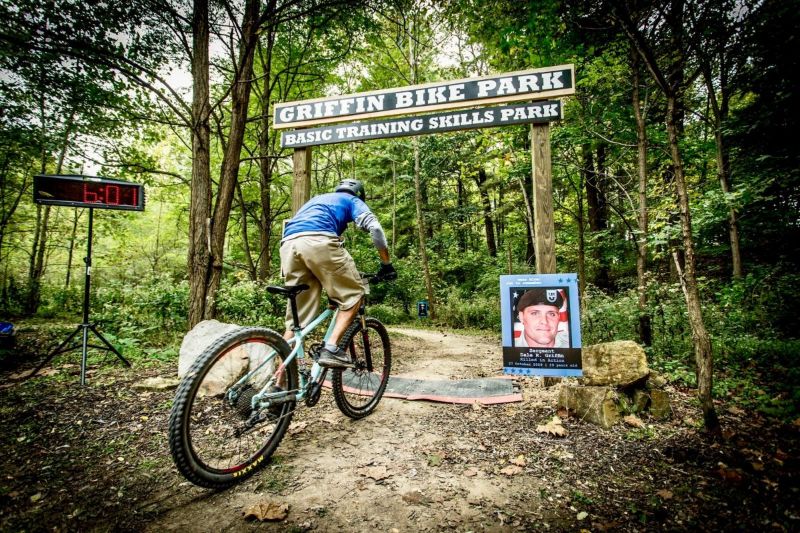 Terre Haute's Griffin Bike Park offers a full spectrum of biking options for all ages and skill levels. Located at the southern edge of the city, the park has a unique theme, honoring and empowering Veterans who have served for the United States.
For your mountain biking adventures, there are several specialized riding areas designed to provide a wide range of features for special riding styles and disciplines. The park's new "Freedom Trail" is designed especially for those with differing disabilities and using adaptive equipment.
Griffin Bike Park is close to a campground and several lakes for more outdoors fun, including Stryker Lake which is located within the park. Its close proximity to the city of Terre Haute means hotels are also easy to find as well. To get there, Route 150 is your quickest option.
Stumphouse Mountain Bike Park — Walhalla, South Carolina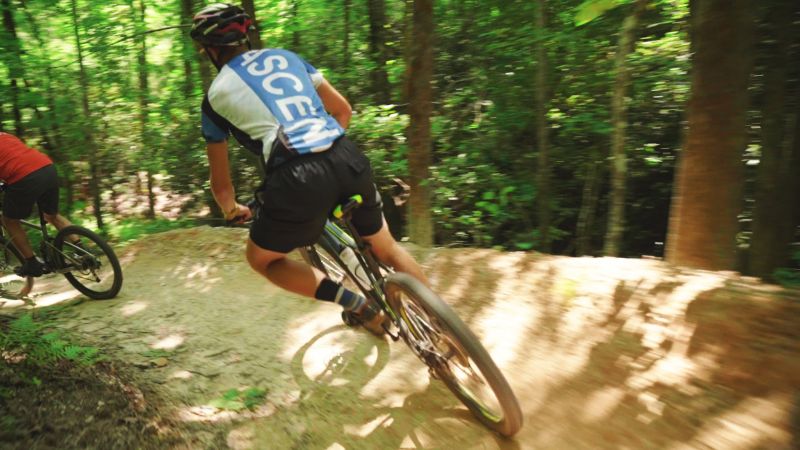 Surrounded by the Blue Ridge Mountains, settled around Oconee County's 90,000 acres of protected forests, Stumphouse Mountain Bike Park is a dream destination for mountain bikers. Currently, the park has completed two of three phases, with 14 miles of trails available.
Phase three construction is already underway, with 10 additional trail miles to come. All flow trails currently available are designed for beginner mountain biking with big berms, rollers, tables, rock gardens and more.
Stumphouse provides on-site picnic areas and easy access to surrounding areas with camping grounds, gorgeous waterfalls, sport rifle ranges, hiking trails and more. The park is located directly along Route 28, just a few miles northwest of Walhalla and its charming restaurants and other amenities.
Whiskey Run Mountain Biking Trail — Bandon, Oregon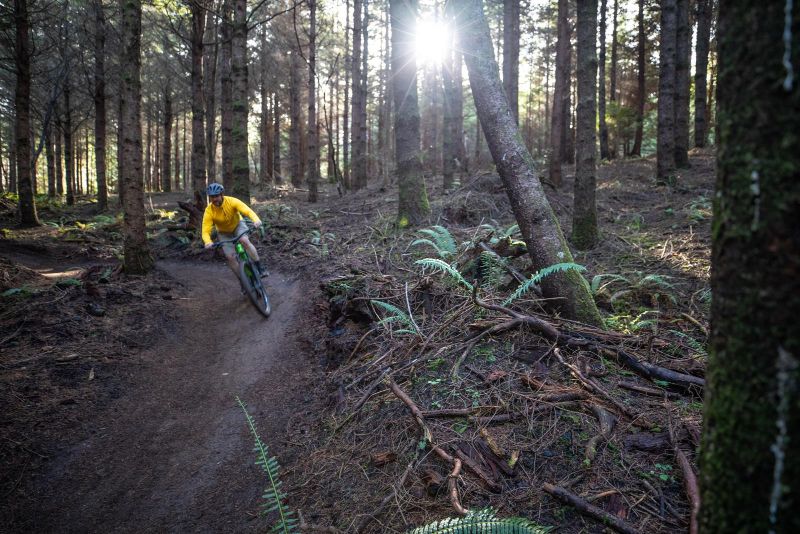 Located just a few miles inland from the Pacific Ocean, Whiskey Run Mountain Biking Trail features more than 30 miles of single-track two way trails. Withstanding all weather types, the trails allow riders to whip through the forest while experiencing a gorgeous forest floor.
These professionally-built trails accommodate riders of all skill levels, blending between flow and cross-country style, providing open sight lines, easy climbs and chances to catch big air. There are also trails for young riders on Strider-style bikes up to pro-jump lines.
Built within the Coos County Forest, Whiskey Run further delivers the forest and Oregon's Adventure Coast as a premier recreation destination for mountain biking adventures. Nearby, camping, hiking and golfing options are available, all along Route 101, the scenic Oregon Coast Highway.
By Christopher D. Silbernagel