SPG takes a look at nine outdoor stadiums across the Western U.S., each with its own unique backdrop and history
Outdoor stadiums are in abundance throughout the United States—from the mega structures of the NFL to the smallest uncovered stands for local communities. Regardless of the size and reach, there are many which stand out for not only their quality, but for their destination, scenic views and history. This depth is what makes sports tourism so special, for there is the thrill of competition combined with other aspects of the industry—what we can learn about the facility, the city, its surroundings and more. This list is not exhaustive, but what it does provide is an in-depth look at special western outdoor stadiums with scenic views for hosting premier sports events.
Autzen Stadium — Eugene, Oregon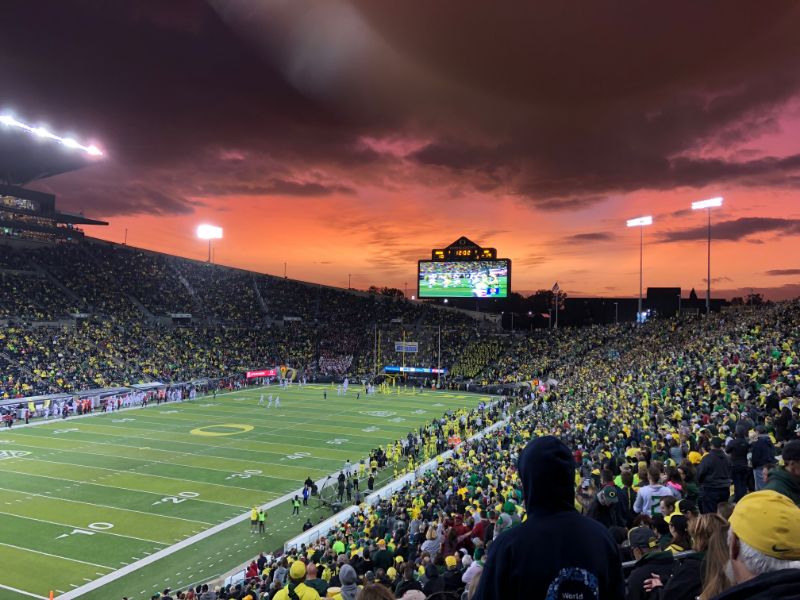 The largest stadium on this list is Autzen Stadium, home to University of Oregon football, with a capacity of 54,000 spectators. What makes Autzen special is its grandstand, providing great views of the action no matter where one sits, making the stadium regularly rank among the top destinations in the U.S. to watch college football games. Originally built in 1967, the stadium was renovated and expanded two decades ago and outfitted with FieldTurf artificial turf.
Autzen Stadium has a prime location within Eugene, being a little over one mile and a five-minute drive away from the downtown area with great amenities as well as adventure in the surrounding Cascades and Coast. Being adjacent to I-105 means getting to the stadium by car is also very easy. The nearest airport is Eugene Airport, which is less than 20 minutes at the northwestern corner of the city.
Chukchansi Park — Fresno, California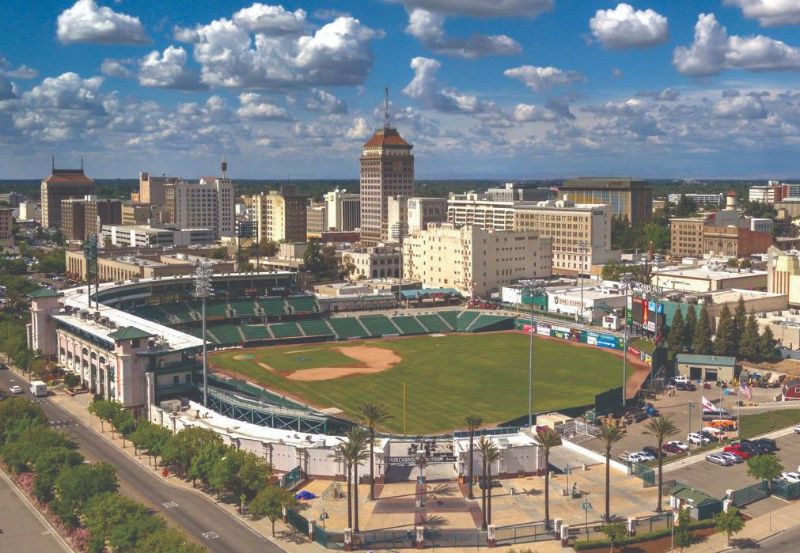 Located in the heart of downtown Fresno, Chukchansi Park is a city-owned stadium originally built with baseball in mind, but it's also known for hosting motocross, football and other outdoor events. Opened in 2002, the 10,650-capacity grass field stadium's downtown location makes it easy to enjoy the city, and has earned a reputation as one of the most beautiful and modern facilities in the nation.
Chukchansi Park has been the home of Minor League Baseball side the Fresno Grizzlies since the stadium first opened, and it has hosted many soccer leagues and events in the recent past. There are many Routes that will get you to the stadium, including 41, 99 and 180. For those traveling from afar, the closest airport is Fresno Yosemite International, which is about 15 minutes away.
Civic Stadium — Bellingham, Washington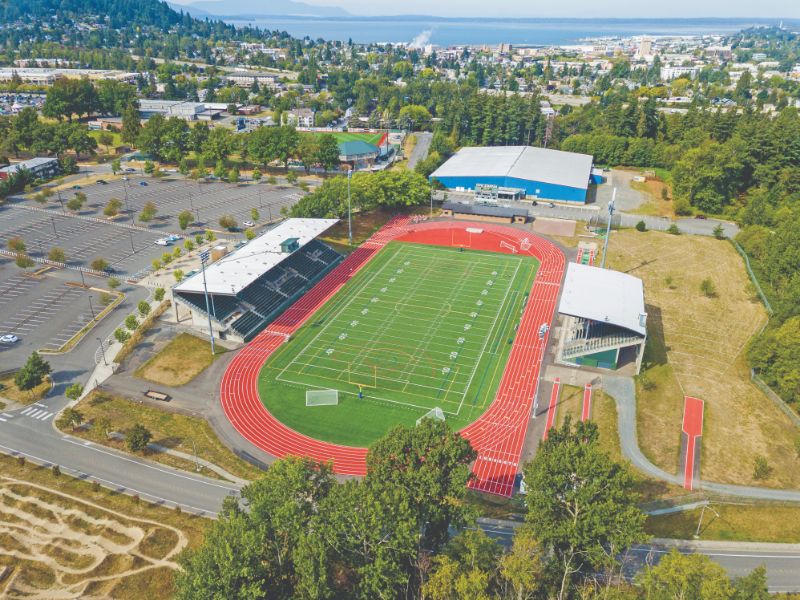 Located in the heart of Bellingham, Civic Stadium is part of the greater Civic Athletic Complex, providing marvelous views of Bellingham Bay and surrounding Whatcom County. With covered seating for 4,000 spectators and a high-quality turf field, the stadium also features a track for track and field events. This larger type of track field also allows the stadium to be used for major events like large concerts, with increased capacity to over 10,000.
Civic Stadium is home to EPLWA side Bellingham United, 2021 winners of the league championship. As part of the Civic Athletic Complex, the site has a club vibe and a prime location close to the Canada-U.S. border. The stadium is conveniently located along I-5, making any drive to the complex a breeze. The closest airport for out-of-state travelers is Bellingham International, which is only 15 minutes northwest.
Dell Diamond — Round Rock, Texas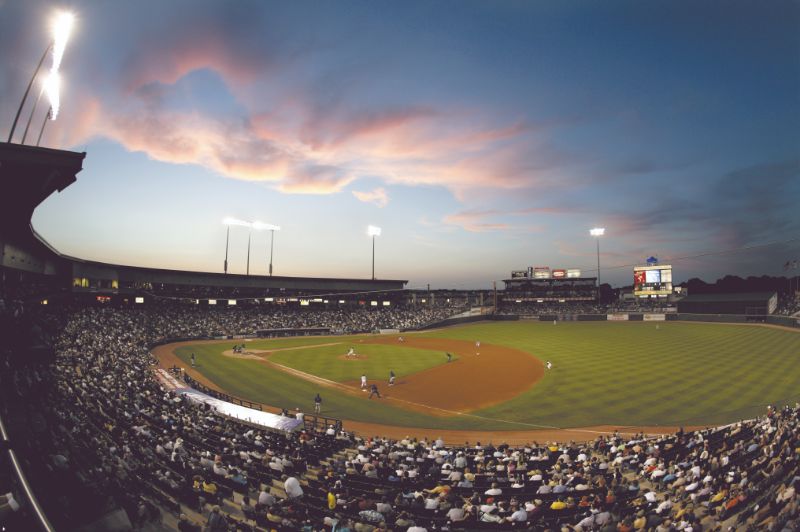 Round Rock's Dell Diamond is located in Old Settlers Park, a major location for amateur sporting events and tournaments. As the home of Minor League Baseball side the Round Rock Express, the 11,631-seat stadium is certainly built for baseball with its beautiful grass field, but is also no stranger to hosting multiple types of amateur outdoor sports, as well as other events such as Nitro Circus.
Dell Diamond's prime location within Old Settlers Park means that guests have access to multiple facilities for additional sporting and recreational excitement. The stadium is also only a few minutes drive from downtown Round Rock. The stadium is located along Route 79, not far from I-35. Austin-Bergstrom International Airport is about 30 minutes away.
Legacy Sports Park Stadium Field — Mesa, Arizona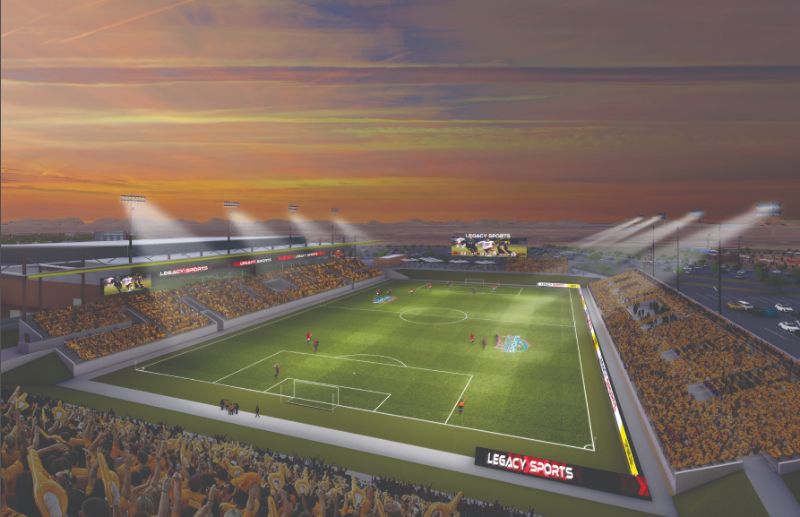 Legacy Sports Park's 5,000-capacity stadium field is a state-of-the-art multipurpose outdoor facility. The stadium opened in early 2022 as part of the larger Legacy Sports Bell Bank Park mega facility based in Mesa. Being located on these grounds with multiple sports surrounding the stadium provides more of a club-like atmosphere. Access to premier training and wellness centers is of course another big plus for the athletes.
While professional sporting events are an option here, amateur sports are the kings of the castle, with tournaments and leagues taking place at Legacy Sports Park's stadium field regularly. The park is located about 25 minutes from downtown Mesa, but the trade off here is that it's easy to access via Routes 24 and 202, as well as longer distance travel being next to Phoenix-Mesa Gateway Airport.
Providence Park — Portland, Oregon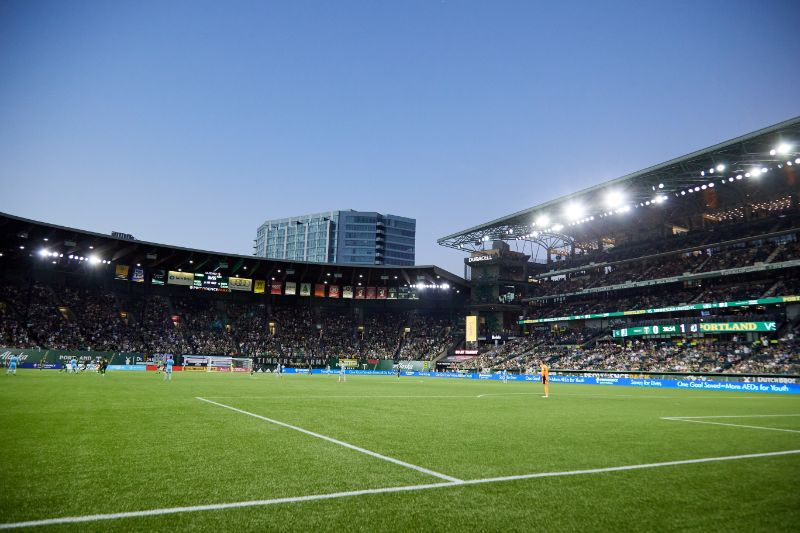 Located in Portland, the site of Providence Park was founded in 1893 and originally consisted of sports fields with various grandstands. In 1926 an overarching stadium was completed and named after the Multnomah Athletic Club. Since then, Providence Park has undergone many renovations to provide the highest quality for sports events. The most-recent reno was completed in 2019, bumping the capacity to over 25,000, and features FieldTurf Revolution artificial turf.
Providence Park has been the home of the Timbers since 1975 and the Thorns since 2013, providing fans with spectacular views, private meeting spaces and great local food. Getting to the stadium is easy, being located downtown along I-405 with easy merges from I-5, as well as Routes 26 and 30. The closest airport is Portland International, about 20 to 25 minutes away.
Scottsdale Stadium — Scottsdale, Arizona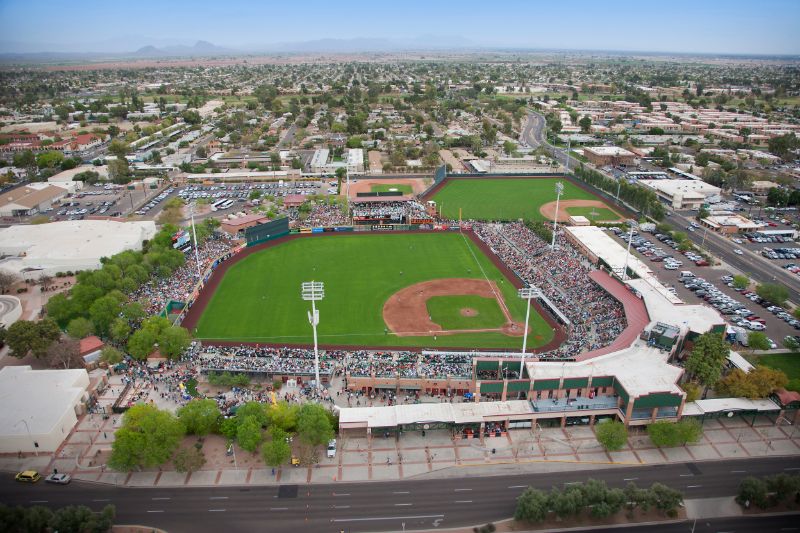 Located near the heart of downtown Scottsdale, the 12,000 capacity Scottsdale Stadium is not only a premier baseball destination, it's also equally adept at hosting many other outdoor events year-round. Originally opened in 1955, the stadium received a $50-million renovation prior to the start of Spring Training 2020, including a new stadium entryway, 10,000-square-foot events center and revamped Charro Lodge.
Scottsdale Stadium is home to Major League Baseball's San Francisco Giants during Cactus League Spring Training. Not only does the stadium have quality pre-season baseball yearly, it's also capable of hosting other sports and unique events like conferences and weddings. The nearest major road, Route 101, is about five minutes east, and Phoenix Sky Harbor International Airport is a 15-minute drive southwest.
Starfire Sports — Tukwila, Washington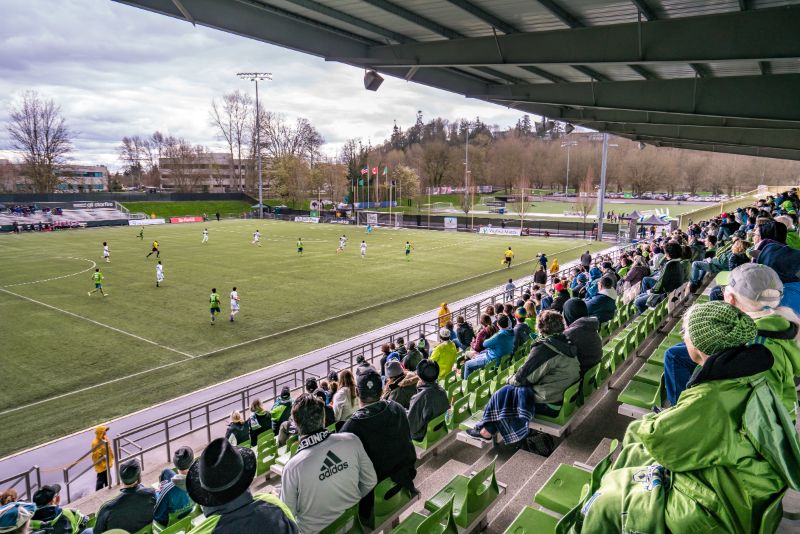 Seattle Southside's Starfire Sports and its 4,500-capacity main stadium are named after nonprofit corporation Starfire Sports, which saved the original sports complex from closure more than two decades ago. The main stadium, which opened in 2005, is home to multiple outdoor sports from premier competitions, such as the Seattle Seawolves of Major League Rugby, and features high-quality FieldTurf artificial turf.
Starfire Sports main stadium is also home to Seattle Sounders Women and is the official training ground for the Men's MLS side. Getting to Starfire Sports is easy along I-5, and its location is less than 20 minutes away from downtown Seattle. Two airports are relatively close, with Renton Regional and King County International less than a 15-minute drive.
Weidner Field — Colorado Springs, Colorado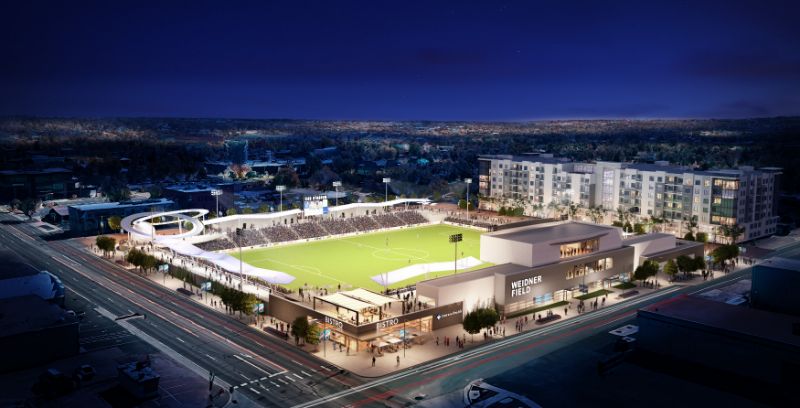 The highest elevated professional sports stadium in the U.S. is Weidner Field in downtown Colorado Springs, sitting at 6,035 ft (nearly 2,000 m) above sea level. Completed in 2021, the stadium features a 98,000-square-foot playing field with Corkonut synthetic turf and a capacity of 8,000 for soccer. Thanks to its prime location, the stadium offers amazing views of Pikes Peak and the Rocky Mountains as well as the city of Colorado Springs.
Weidner Field is home to USL Championship side the Switchbacks, which operates the stadium. This new stadium effectively replaced the old Weidner Field, which is now a training facility for the team. The new Weidner Field is located close to the U.S. Olympic and Paralympic Museum, both of which are easily accessed via I-25. The nearest airport is Colorado Springs Airport, less than 20 minutes southeast of the stadium.
By Christopher D. Silbernagel