With an impressive range of sports facilities, Winston-Salem is a must-see destination of the south.
Planning a sports tournament is a big deal. That's why it is essential that you find a venue with experience in organizing and hosting competitions. Winston-Salem has consistently been the go-to place for tournament planners because the city provides state-of-the-art facilities that are fit for any sport. With on-site staff and impressive amenities, these venues are sure to maximize your team's performance. Winston-Salem is also home to Wake Forest University, so young athletes will enjoy touring the college grounds.
Outside of the sports world, this North Carolina town is referred to as the "City of the Arts and Innovation" due to its intense focus on fine arts and groundbreaking research. Visitors will be exposed to a slew of luxurious accommodations and family-friendly attractions, not to mention more than 100 local restaurants that await new guests.
CVB/Sports Commissions Services Offered
Volunteer Staff
PR/Media Assistance
Signage
Site Visits
Lodging Services
Incentive Programs
Welcome Bags/Gifts
Itinerary Development
Event Planning Assistance
Click on tab to see more information about a specific facility
BB&T Sports Park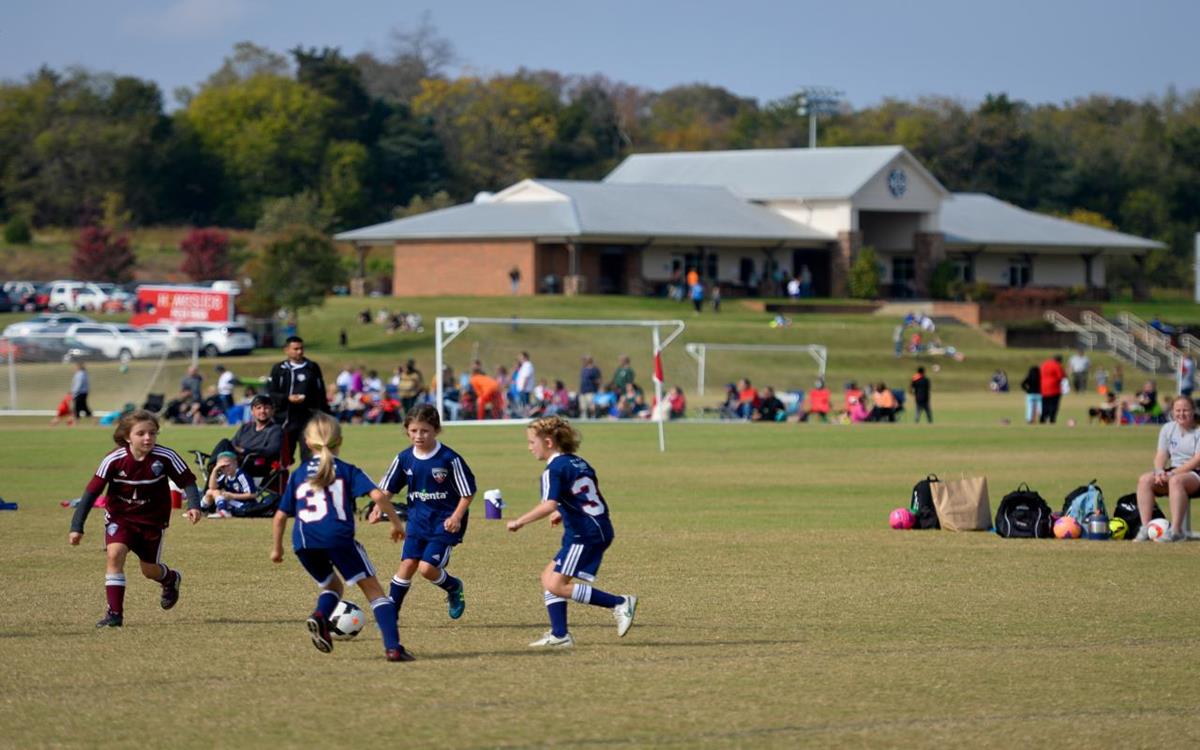 Located along the scenic Yadkin River, BB&T Sports Park boasts 13 full-sized, Bermuda soccer fields and 11 lighted fields totaling 90 acres. Off the field, players may retreat to the field house, train in the athletic room or review practice performance from the park's film tower video tapes. Everyone will have room to watch the game from a 1,400-seat stadium featuring plenty of other elevated seating arrangements. Picnic tables, concessions and restrooms are conveniently stationed nearby, with free Wi-Fi throughout the facility.
Sports: Lacrosse, soccer, field hockey, Ultimate
JDL Fast Track (Indoor)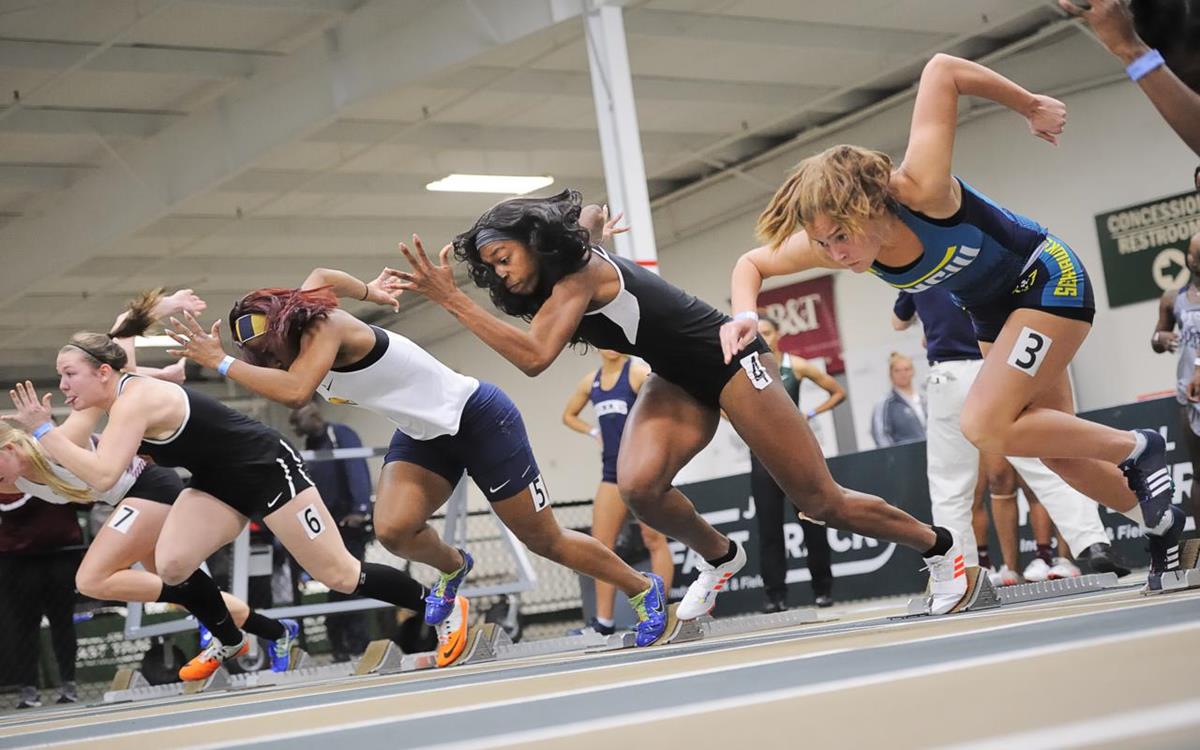 JDL Fast Track just completed a busy season as the host of the USATF Masters Indoor Track & Field Championships in March. This premium 105,000-square-foot facility is no stranger to prestige. Sporting a 200-meter oval track made of Mondotrack FTX surfaces, this complex has held four national championships in the past four years. Teams also have access to a 100-meter training track and fitness room. Hospitality suites await game day officials and coaches.
Sports: Crossfit, indoor track & field
Benton Convention Center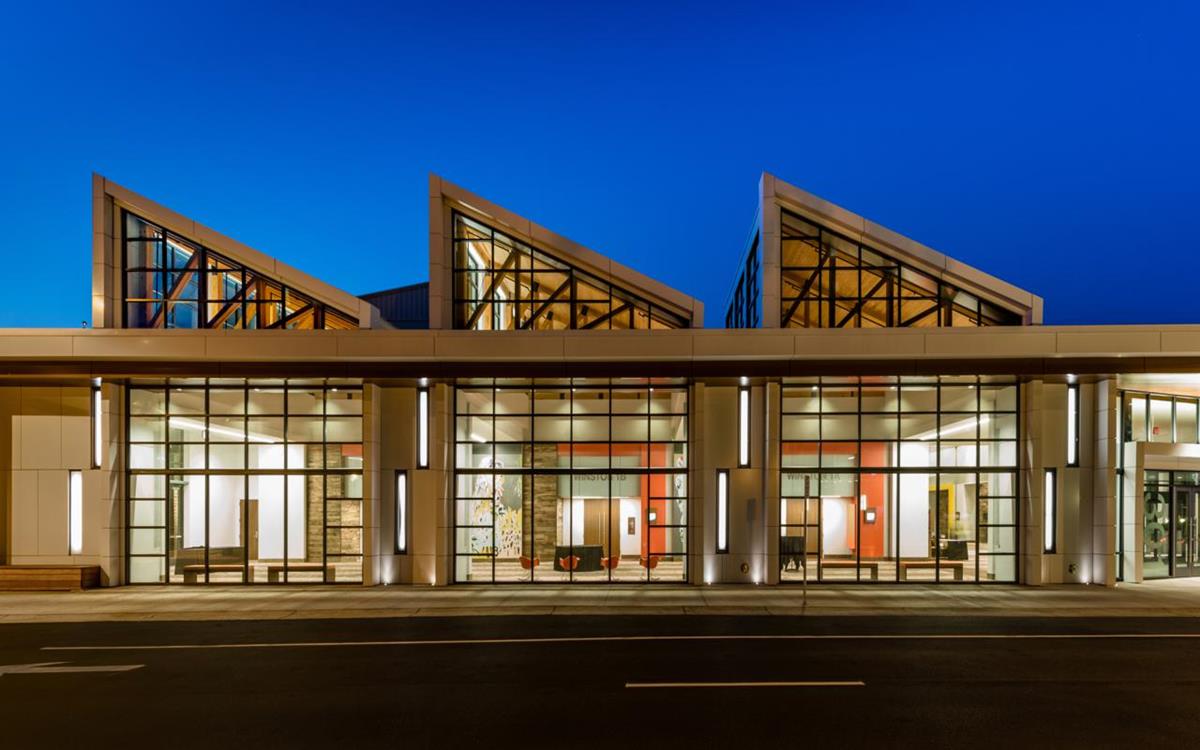 Since undergoing a major $20 million renovation in 2017, the Benton Convention Center has enhanced its reputation as one of Winston-Salem's prime sports venues. Most recently, the convention center hosted the 2019 USA Gymnastics Elite Challenge for Trampoline & Tumbling in May 2019. The Benton covers 105,000 square-feet of space and includes expansive reception areas, as well as exhibit halls and ballrooms for martial arts, fencing and cheer/dance competitions. In addition, the facility is conveniently joined with the 319-room Marriott Hotel Winston-Salem and 146-room Embassy Suites Hotel Winston-Salem.
Sports: Gymnastics, cheer/dance, fencing, martial arts
Wake Forest Tennis Complex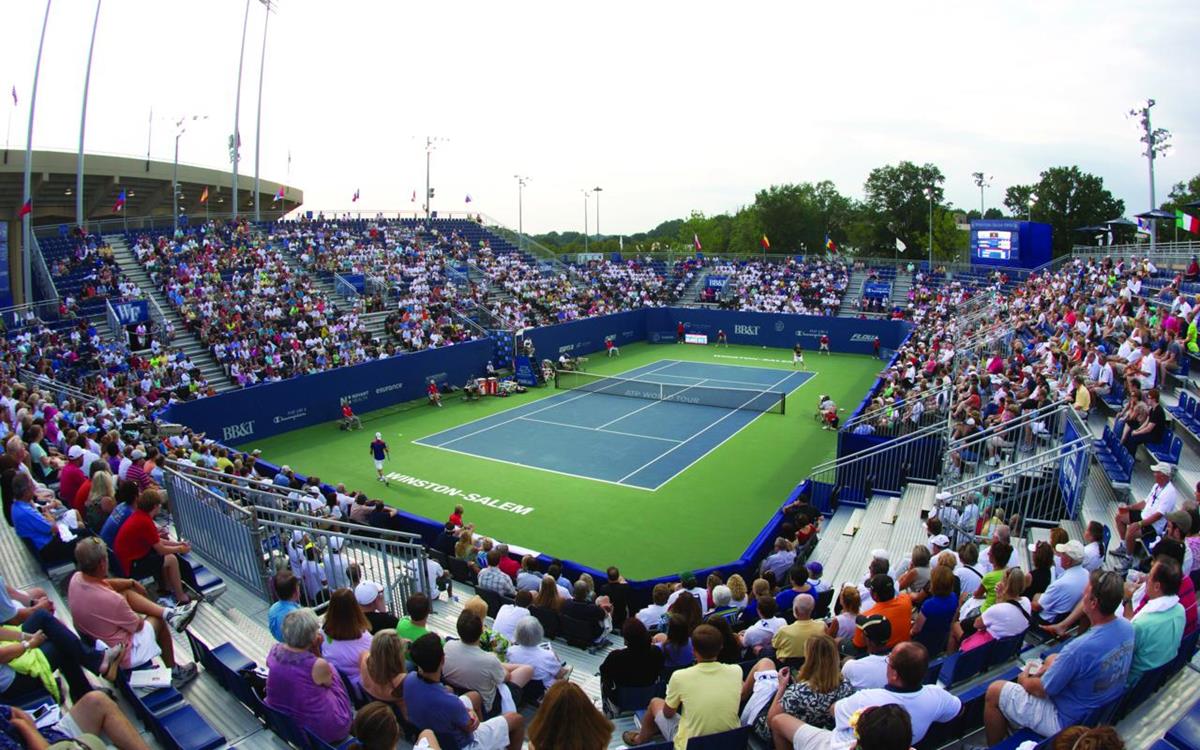 This complex opened in the summer of 2011 and is one of the finest facilities in college tennis. The home of the Wake Forest men's and women's tennis teams along with the ATP's Winston-Salem Open, this state-of-the-art venue features 13 Deco-Turf II courts, the same court that is used at the U.S. Open. The six courts used for varsity matches are divided into two banks of three that are arranged in a V-shape, allowing for ideal spectator viewing.
Sports: Tennis
BB&T Ballpark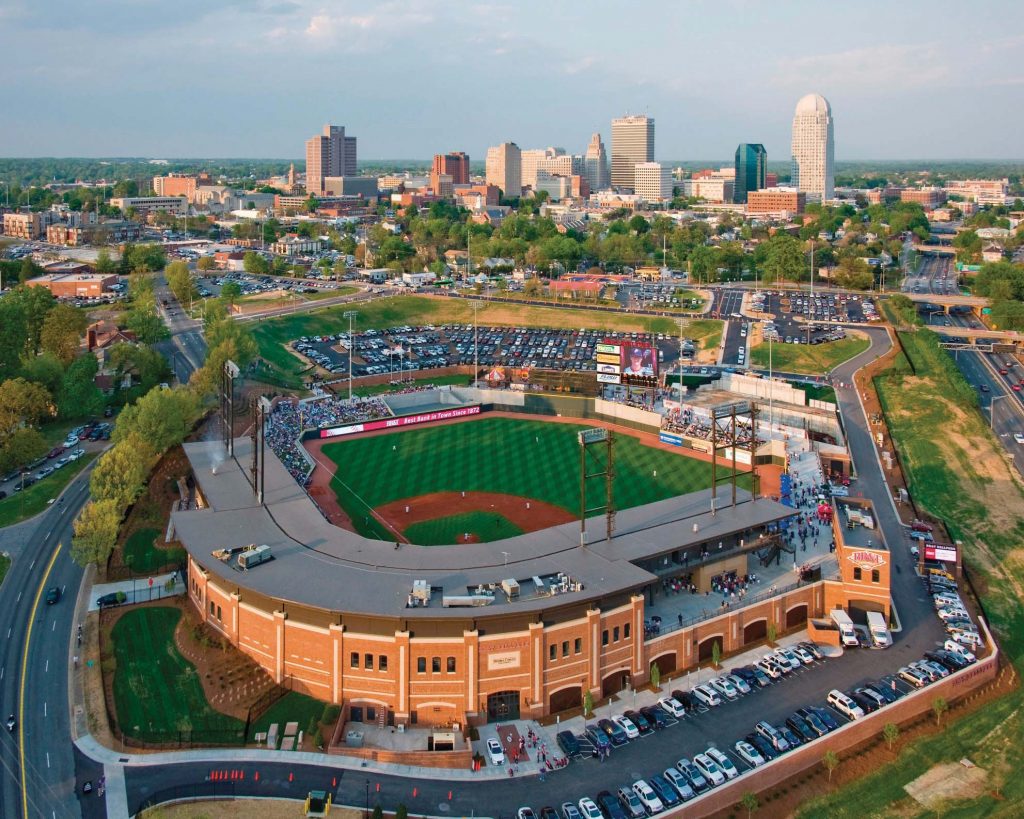 Opened in 2010, BB&T Ballpark is host to the Winston-Salem Dash, a Class-A advanced minor league affiliate of the Chicago White Sox. This downtown ballpark features 5,500 stadium-style seats, 16 luxury suites on the Club Level, three concession stands, state-of-the-art LED scoreboard with video and animation capabilities, and a 200-foot LED outfield wall scoreboard with video and animation capabilities. It also has one of the best skyline views in the city.
Sports: Baseball
Winston-Salem Fairgrounds and Annex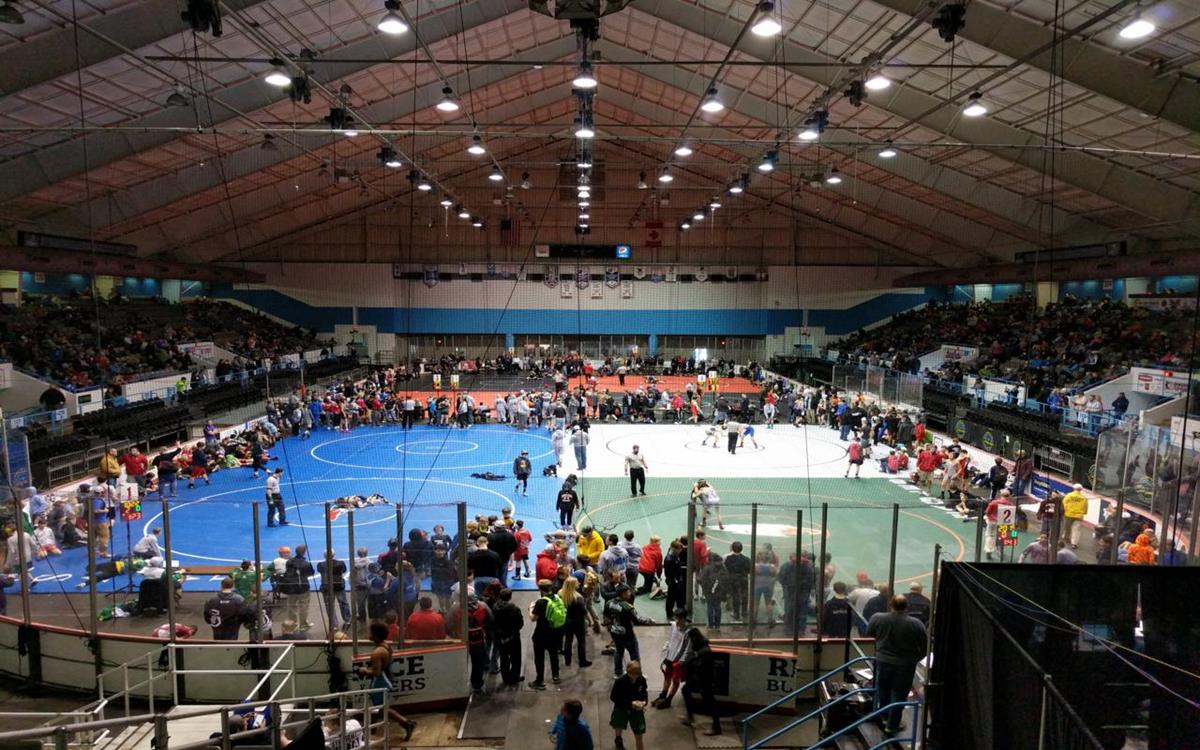 The Winston-Salem Fairgrounds are open for rental to the public and have provided years of entertainment. Each year, the fairgrounds see more than 500,000 patrons walk through its gates and its facilities have hosted entertainers over the years such as Bob Dylan, Wiz Khalifa, Gucci Mane, the Moscow Festival Ballet, President Barack Obama and President Donald Trump.The Winston-Salem Fairgrounds Annex is a 4,000 seat multi-purpose arena located at the fairgrounds that was built in 1989. It is home to the Winston Wildcats, an indoor independent football team, and the Carolina Thunderbirds, a minor league hockey team in the Federal Hockey League. It is a multifaceted arena that hosts both sports and concerts.
Sports: Football, hockey, wrestling, martial arts, gymnastics
Lawrence Joel Veterans Memorial Coliseum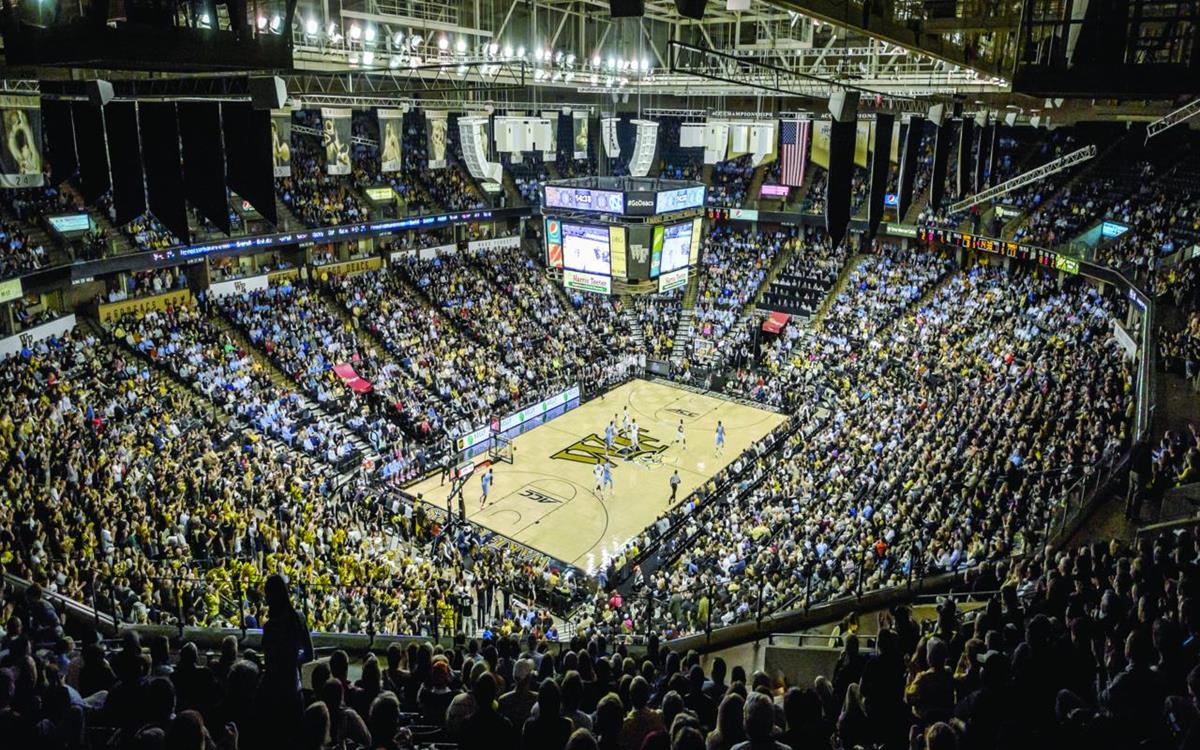 This 14,407-seat multi-purpose arena opened in 1989 and is home to the Wake Forest University men's and women's basketball teams. It also hosts other basketball events, including the Frank Spencer Holiday Classic basketball tournament, an annual event for high school basketball teams. It has hosted several memorable games, including a game in 1997 in which North Carolina basketball coach Dean Smith earned victory number 877, surpassing Kentucky coach Adolph Rupp as the winningest coach in men's college basketball history. The arena has also played host to the Harlem Globetrotters and World Championship Wrestling matches along with concerts, the quarterfinals of the 2007 Davis Cup, racing, bull riding, conventions and the circus.
Sports: Basketball, wrestling, tennis, racing, bull riding
Things to do in Winston-Salem
Upon arriving in Winston-Salem, you'll immediately be drawn to a variety of attractions and hotels that total more than 5,000 rooms. Set your belongings down and take a stroll through Old Salem Museums & Gardens to tour dozens of 18th and 19th-century restored buildings. Families with young children enjoy Kaleideum Downtown as storytelling comes to life through an enchanted forest and kid-sized Krispy Kreme doughnut factory. Kaleideum North appeals to all ages with hands-on science exhibits, planetarium, and outdoor animal habitats. Breathtaking Tanglewood Park, which houses natural beauty and signature golf courses, is especially known for hosting the Festival of Lights, the largest winter holiday lighting display in the Southeast. Nature buffs will also love exploring the North Carolina Zoo. Less than an hour away from Winston-Salem, this state-owned attraction is the world's largest-walking zoo and features animals such as chimpanzees, elephants, flamingos, black bears and lions. Finish the day with a tasty tour of the Mrs. Hanes Hand-Made Moravian Cookie bakery. Observe how these delicious flavored crisps are made and try a few of five different, delicious flavors.
Planner Perspective
BB&T Sports Park has provided U.S. Soccer's Development Academy with a facility that aligns with our goal to improve world class player development. We look forward to once again providing our players, coaches and referees with the opportunity to perform in a premier environment.
U.S. Soccer Development Academy Director: Jared Micklos
It is a tribute to Winston-Salem that the NCAA Championships were so successful. Your team provided outstanding leadership and did a great job.
Championships and Alliances, National Collegiate Athletic Association: John Kuzio
How to Get to Winston-Salem
Known as one of North Carolina's major cities, Winston-Salem is a popular destination for many travelers during any time of the year. The city is highly accessible, with numerous interstate highways and the Piedmont Triad International Airport, located about a half-hour away.
By Car: Visitors traveling to Winston-Salem can take a one-hour drive from Charlotte or a two-hour drive from Raleigh, the state's capital.
By Air: Those farther away may fly in from the Piedmont Triad International Airport (GSO), directly east of the city. The airport is serviced by Allegiant, American Airlines, Delta Airlines, Frontier Airlines, Spirit Airlines and United. With 65 non-stop flights from various destinations, this airport will get you where you need to be without any hesitation.
Contact Information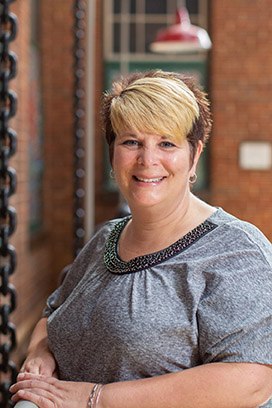 Company Name: Visit Winston-Salem
Sports Sales Manager: Bonny Bernat, CSEE
Title: Senior Sports & Events Sales Manager
Telephone: 336-728-4215